Humans react to anxieties and pressure in myriad, often unpredictable ways, and Adam Adamson: Licensed Realtor is a film that plays around with that unpredictability, throwing in comedy for good measure.
This 8-minute short tells the story of happy, overly upbeat licensed realtor called Adam Adamson and his quest to shoot the perfect advertisement for his services, escalating into a breakdown. Directed and co-written by Adriano Valentini (a Los Angeles based filmmaker whose work has been aired on NBC and HBO) the film focuses on themes of obsessive perfection, begetting stress, anxiety and self-harm, managing to portray them with a clever hilarity.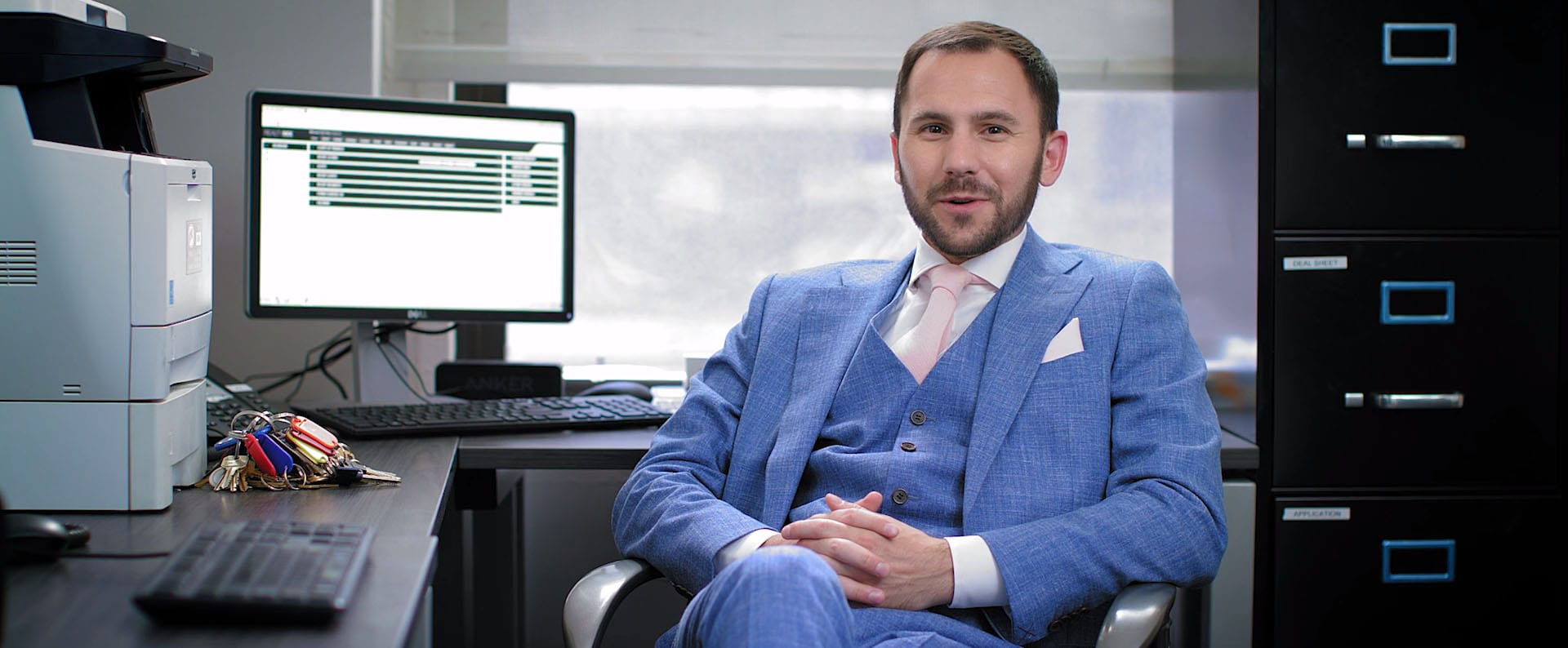 Adriano Valentini's efforts with Adam Toback in the writing department were brought to near perfection on the screen by his direction and Toback's smart comic timing (thanks in no small part to the film's editing as well). Susan O'Doherty's detached therapist or William Farrell and Meilin Gray as a couple provide the triggers (and laughs along with them) that Adam and the story needs to advance. Andrew M. Edwards' score underlines Adam's maniacally cheerful outer persona while simultaneously hinting at turbulent waters beneath.
The cinematography (Dylan Tuccillo) changes from all bright, all sunshiny to drab interiors. Adam's bright blue suits that scream realtor give way to more sombre blues, both in his attire and the production design, subtly change the undertones of the film, while still maintaining its humour – effectively building and releasing tension like a comedian's punchline. An ironic turn that the best realtor does not find the best apartment for his own self.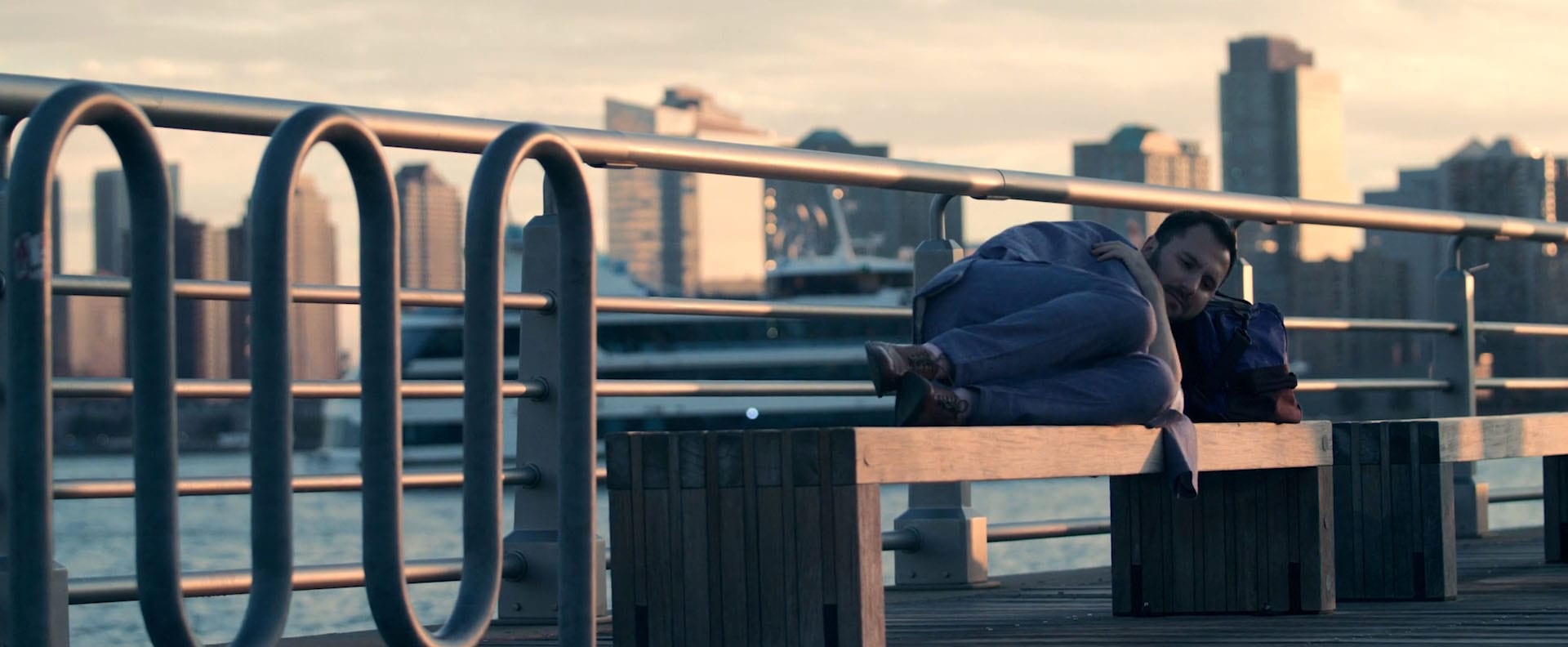 Adam Adamson: Licensed Realtor is not a perfect film, but it brings with it a hearty dose of humour: the second cousin of Darren Aronofsky's Black Swan by premise, its antithesis by treatment.
In short, Valentini's Adam Adamson: Licensed Realtor is a film worth watching, if not for the hilarious portrayal, then at least for the subtle clues related to the breakdown of Adam Adamson's psyche.
#ShortFilmReview: Let 'Adam Adamson: Licensed Realtor' show you to the best apartment in town!
Click To Tweet
Watch Adam Adamson: Licensed Realtor Short Film
Adam Adamson : Licensed Realtor Is The Twitchy-Eyed Portrayal Of The Obsessed Artist
Direction

Cinematography

Screenplay

Editing

Music