Dating troubles are an old comic device. Add to it desperate, perverted attempts, and you come to a subcategory of the trope. Think, Howard or Raj in The Big Bang Theory, and it should give you a fair idea of the protagonist of 'Pura Pantalla'.
Written by Juan Cruz Bacaro, Javier Farias' 'Pura Pantalla' (or Pure Screen) follows the fantasy games of an introverted Sergio (Gabriel Valdivieso), who walks into a café and sets his sights on another patron, Laura (Vanessa Quintana). While her eyes are glued to her tab, Sergio's switch between her and his laptop every other second. Poor sod, what he is doing is positioning nudes with Laura's face such that it makes a whole picture – a naked Laura.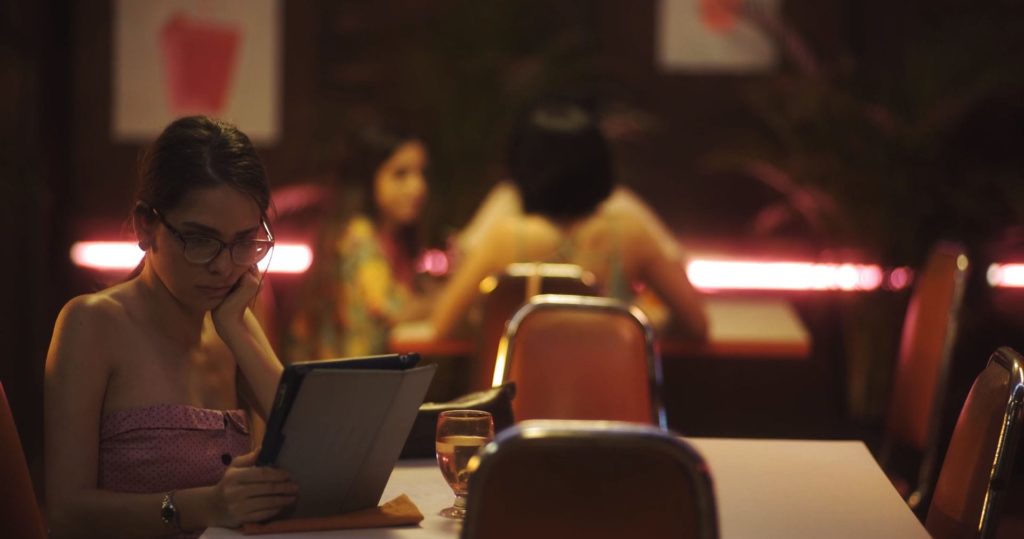 It is perhaps his raging loneliness (read: boner) that let him take the most conspicuous seat in the entire café. It boggles the mind why someone would otherwise take a seat that is directly opposite to the entrance door when they have such a plan to see through.
Despite the uninteresting (but certainly attention-grabbing) story, the film carries a cinematic look. Its opening shot is striking and gets you to sit up and take note. The warm overtones of the rest of the film give it a nostalgic, vintage look. Yorji Oliva's score is fast-paced and catchy.
It is hard to believe that a strapping man with a pretty face has dating troubles. On screen, there is no backstory to Valdivieso's character. He is merely another lewd boy with a computer. If Sergio is introverted, it is poorly portrayed and has almost no visual evidence.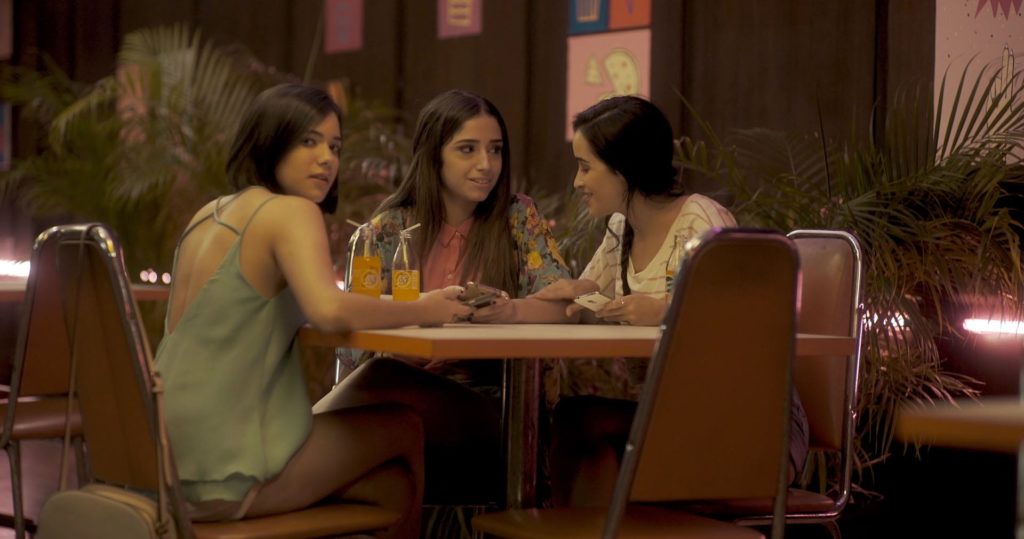 The film features little to no dialogue, save for a radio programme. It has its moments. The camerawork is mostly bland; the camera stays steadily focused on Sergio carrying on with his social activities. Many cringy minutes later, the film climaxes (although Sergio doesn't) and we have on our hands a fairly predictable resolution. In and of itself, the story and its execution are boring. With added moments, like the leering waiter (Javier Rondon) or the reading man (Robinson Barreto) add a much-needed layer of depth and satire.
The regret with 'Pura Pantalla' is that it was onto something as a cool satire, but went wrong in deciding to spend the runtime focusing on Sergio's doings – in a way fetishizing and validating it.
Watch 'Pura pantalla (Pure Screen)' Short Film Trailer
Direction

Cinematography

Screenplay

Editing

Music