A well-crafted narrative that's tightly knit to showcase a world of endless possibilities, that's 'Hazel' for you. At 6:23 minutes, Sara Eustaquio's obscure but thought-provoking plot leaves you with a hint of fluster and ambiguity. The story that sets up an atmosphere of a high school drama quickly smacks you in the face with a sledgehammer as you venture ahead.
'Hazel' follows a group of friends who break into a house to hang out. Teenage mischief, at best, one would say. But, as they lounge by the pool expecting the evening to be fun, little do they anticipate the turn of events. With the unravelling of a disquieting chain of events, one of which is sure to disturb them for the rest of their lives, Eustaquio sure knows how to race up her characters' adrenaline as she does yours.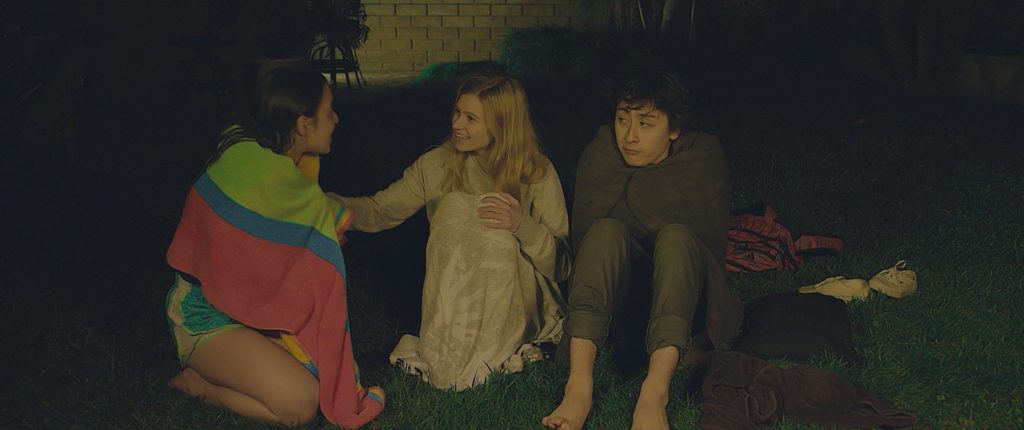 The film's namesake is played by Gabrielle Galloway, who captivates the audience with her striking but uncanny persona. She can leave anyone unsettled should they choose to trade words with her. And, the background score only fuels her cold intimidation. Add to that, Max Zabell's cinematography, featuring few wide shots; it only leaves much to the audience's interpretation. The cryptic atmosphere of the storyline that's kept intact with well-placed camera angles gives the necessary dark tone to the film. Eustaquio's storytelling shines through when it slips in, only the information that's relevant to drive the plot ahead and not any more.
With scarce dialogues to spare, the tension between the characters is well built. The only conversation that exists is channelled through Hazel's repeated monologue which quickly shifts the lightheartedness of the plot to something sinister. 'Hazel' is constructed with a shared perspective of its characters; Ace (Tristan Boesch) and Elias (Garrett Gallego), as the vigilantes who scrutinize their friend's puzzling rambling. And, just as the audience, they are entangled in what seems to be an inescapable nightmare. 'Hazel' ends with an abrupt blackout partnered with Hazel's monologue, leaving you to stuff the holes of mystery riddled in your mind.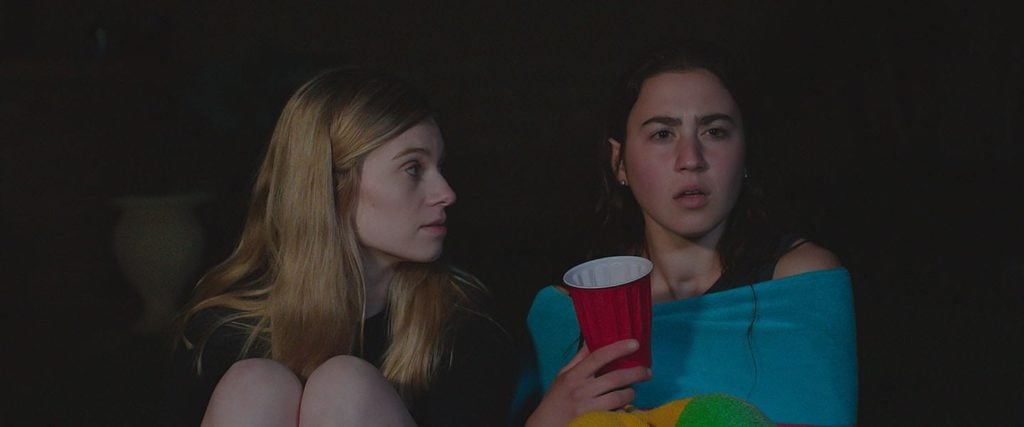 The film appears to line up dominoes which would display their full-fledged effect in a feature-length film perhaps, but for a short film, it leaves an open-ended conclusion leaving the audience perplexed about a teenager who doesn't quite 'fit in'. But, isn't that what young adulthood is all about anyway? What Eustaquio does uniquely though is juxtaposing it against the heavy theories of non-linear existence, raising metaphysical questions, which sure, make for an interesting segment, but leaves one wondering of the fates of the characters in the film…
#ShortFilmReview: 'Hazel': There are many more of you out there…
Click To Tweet
Direction

Cinematography

Screenplay

Editing

Music