As writer-director Fred Cavender calls it, 'California Hot- Dog Champions' is a "horrockumentary" about a rock band filming a documentary about their reincarnation as they get together to jam at their new drummer's pub for the first time.
The film begins on a light note with the members waxing elaborate on their excitement at the band's reincarnation, also giving the audience necessary exposition on their history. Jaz and Pat, both lead singers & guitarists, arrive at Gav's pub with Tom, the director filming them. (Louis Hill, Mark Chapman and Albert Cavender respectively). They reach their first rehearsal venue as The Hammy Twang, excited to be together after breaking up as Excalibur Money.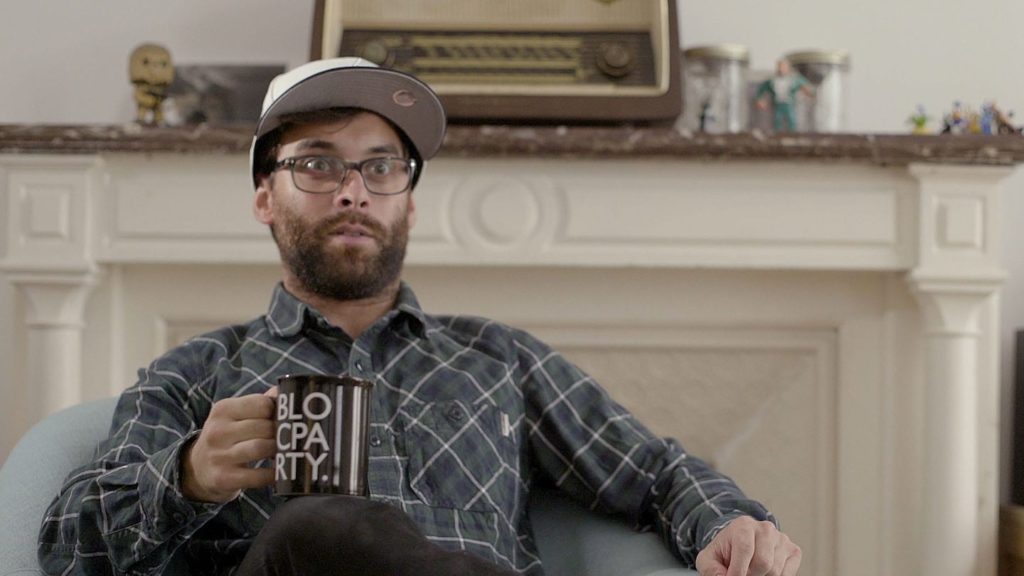 Also present are Sharon (Bess Davies), the band's manager, Gav (Louis Cavender), their new drummer and Freda (Kaitlin McGill) who is – to put it lightly – proud to be following the band's journey since its inception. Freda has very little to portray apart from being a chirpy fan. The members have their own ideas on what it should be named. Freda wants the old name continued, while some prefer The Hammy Twang. Gav likes California Hot-Dog Champions.
Rehearsal begins with less than half the band present. Reg (Lloyd Lewis), the bassist is not answering his phone, Pat goes looking for cables and Tom follows to film it. Gav is somewhere.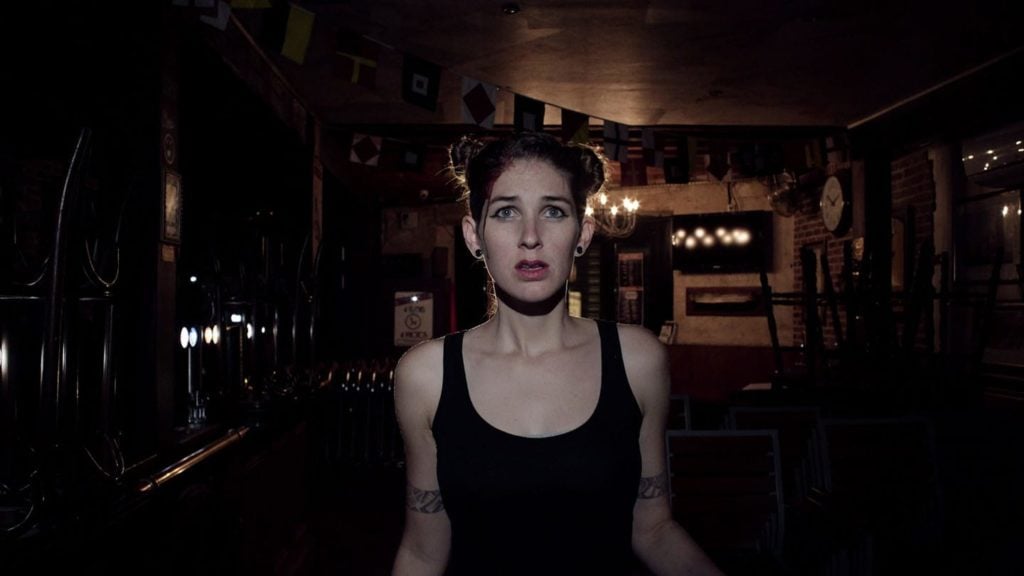 A nerve wrecking scene changes the arc of the film and brings us to the horror of this horrockumentary. Every scene is unexpected and keeps you on the edge of your seat as we watch The Hammy Twang go belly up. It is after all, a horror flick and everyone must die. The why and the how of it is what keeps you interested. Cavender, who is also the cinematographer and editor, is impressive with the frames and does an excellent job in building the suspense. Camera movement in itself carries an element of humour.
Tony Rainy's score offers mighty support to the mood and tone of the film. Writers Lewis and Cavender have added comic moments which not only serve as a relief but also allow the gore to sink in with piercing accuracy. 'California Hot-Dog Champions' mixes the chaotic wildness of the entertainment industry with humour and horror to create a riveting short. With good music!
Watch 'California Hot-Dog Champions' Short Film
Direction

Cinematography

Screenplay

Editing

Music