Calif Chong's latest, 'Underneath' is a rare observation of the complexities of a woman's life faced with difficult circumstances and tough choices. Such, on paper, has been done before, but 'Underneath' brings a doubly twisted study to the table, one that eludes watertight conclusions.
'Underneath' has no moral conclusions. The tyrant is the victim is the tyrant. Jane, played by Wai Shan Ng, is a teacher at a supposedly all-girls school in Hong Kong. She is also mother to a teenage daughter and wife to a much older man. The film opens with Jane observing three girls dancing away to a pop song. It cuts to her inspecting their uniform and what's underneath that uniform with an almost vile tyranny. One girl is punished for wearing a blue bra instead of white.
At home, financial troubles keep her on edge. She is the sole earner as her husband (Ka Wah Lam) is unemployed and, over the course of the film, also sick. She puts up a designer dress on sale online to make ends meet. It is here that she is propositioned by a stranger to sell her panties. Lured in by the hefty sum he is willing to pay, the sale is concluded. Not satisfied, the man (Geoffrey Wong) propositions her again, this time with a heftier sum.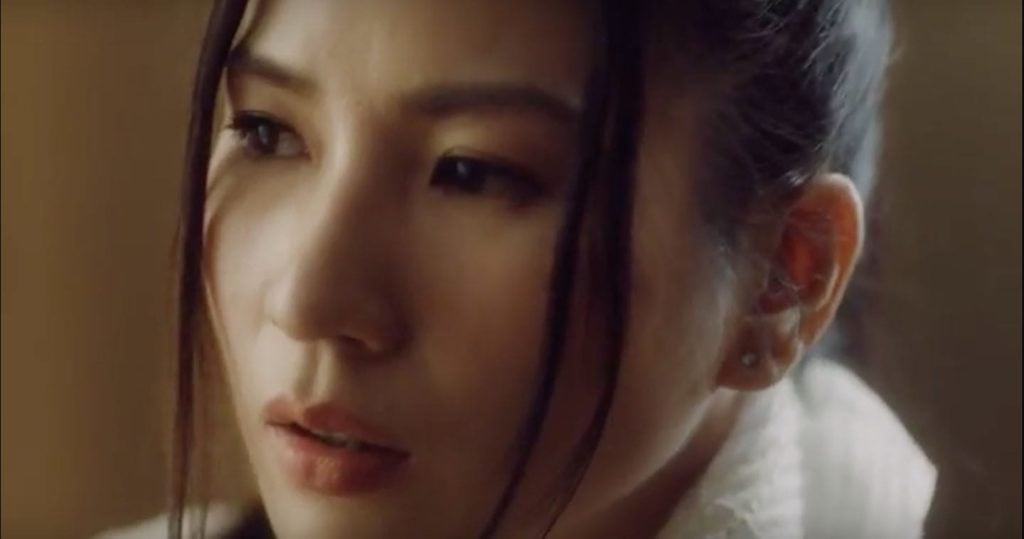 Things improve at home, while she gets involved with the man, Yan. She pays for her daughter's study tour. Her husband, sullen, sick and ungrateful, implies with little grace that he wants to have sex, while Yan too implies the same over text. Jane gets on a bus late at night, jumping from frying pan into the fire.
'Underneath' portrays complexities with an easy familiarity. Jane punishes girls for dancing and wearing blue bras, while selling her own underwear to get by, and dancing to a pop song in her underwear. There is no design she follows by which she can be a good or bad person. All Jane is, is another player in the system, playing by the rules whether good or bad, trying to get by in a hostile world. Wai Shan Ng is believable, earning both empathy and dislike. Ka Wah Lam, as her husband, is pitiable and despicable. What 'Underneath' establishes and accomplishes is a believable grey area for its characters to occupy.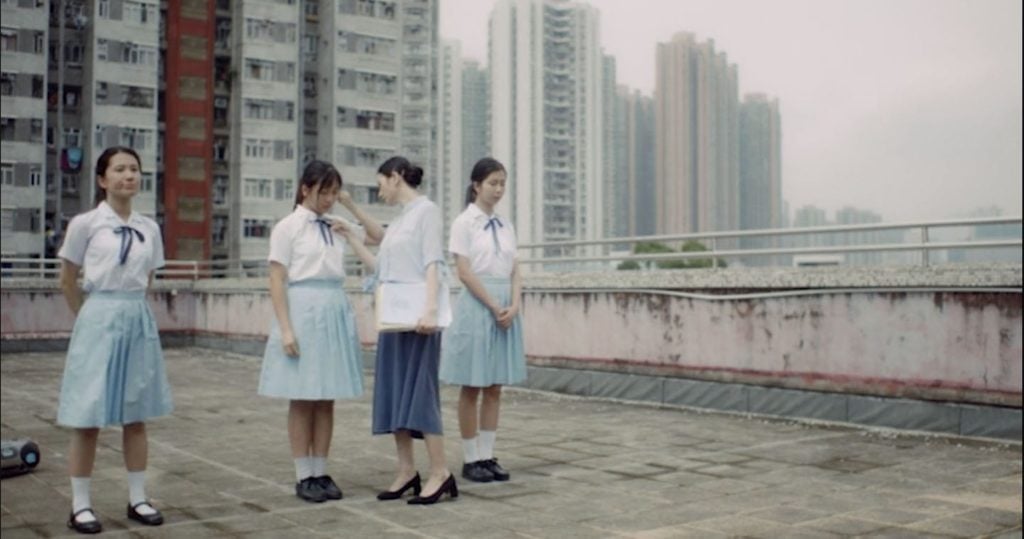 Edward Clarino Lun's original score is melancholic, grand and in some ways, even cruel – touched by the hostility of the world it exists in. Hsien Yu Niu realises shots well, except for a couple of misses here and there.
The film concludes on a blended tone of colour and mundanity. There are bright lights outside the bus window, a pleasant sight to distract yourself with, ignoring that they belong to a sea of cars with blaring horns.   
#ShortFilmReview: Calif Chong Takes A De-Glam Look 'Underneath' The Mundane Exterior Of Everyday People
Click To Tweet
Watch 'Underneath' Short Film Trailer
Direction

Cinematography

Screenplay

Editing

Music