Alistair Cheyne's 'Telephone' (20:29 minutes) is a demonstration of the filmmaker's mastery at visual storytelling. From sweeping shots of the endless Arctic to a passing shot of a humble radio (cinematography by Erik Põllumaa), director/writer/editor Cheyne zeroes in on a deep sense of isolation and loneliness.
Viktor, a miner played by Aleksei Belyaev, lives a life of isolation in the Arctic, 78° North, away from his son Tolik (voiced by Nikita Kletsun), with whom he shares the occasional telephone call. Gruff exterior removed, Viktor is keenly sensitive, or as his friend puts it, "[has] a thinking problem." He talks of his long-dead grandmother, with an Arctic-aged voice of nostalgia. Deeply caring of his son, he climbs mountains in the unforgiving cold to collect fossils as a gift for Tolik, in the hope that he will hold on to them as he grows up, for questions that Viktor may not be around to answer, as a token to remember his love for him, and just perhaps as an unspoken apology for his absence. Belyaev is heartbreaking in his performance. Helped along by the brilliant camerawork, he conveys a world of loneliness, defeat and longing.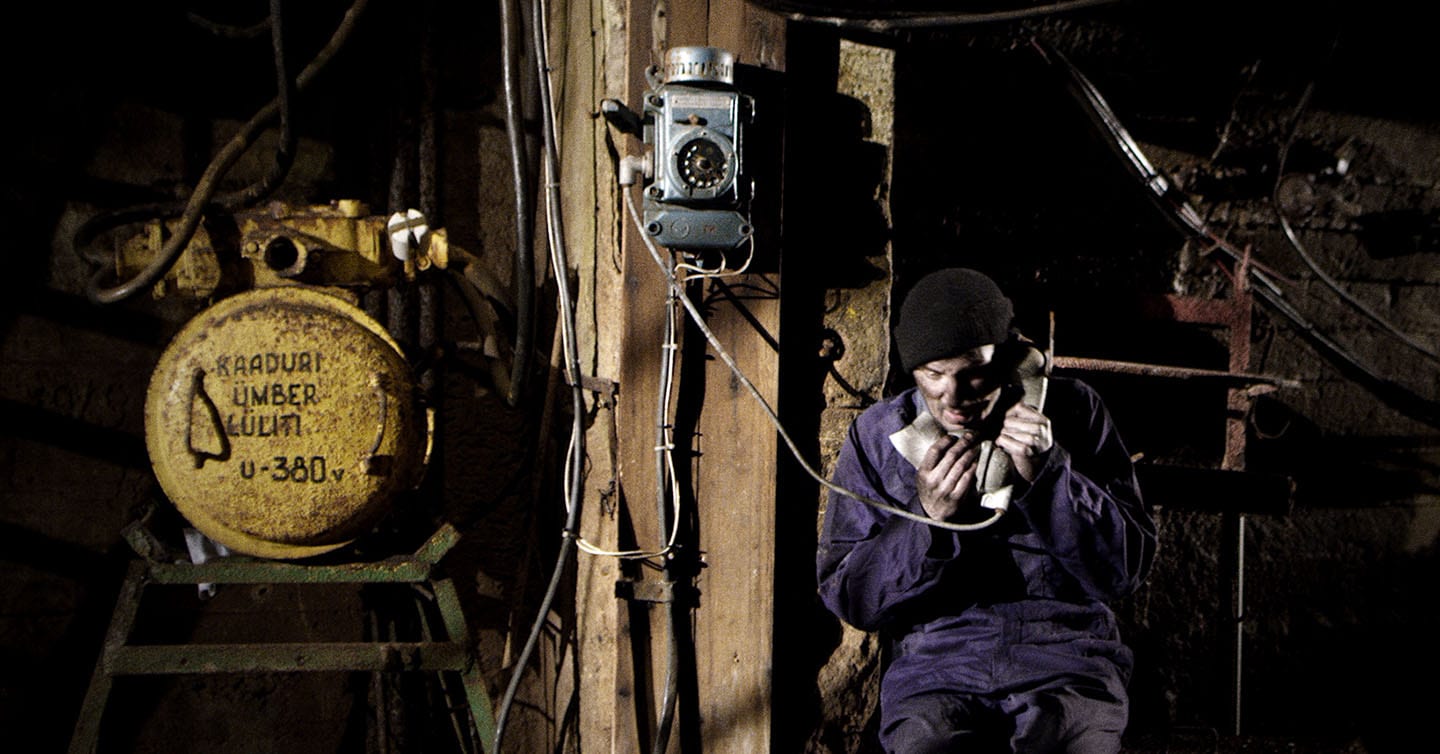 Viktor's phone calls to his son are his sole connection to a world outside the frozen expanses of the Arctic. He talks to his son about things that little Tolik might not fully understand, but we know it is Viktor's way of bringing up his son from a world away, of forming a connection that though Tolik might not fully appreciate now, will come back to him in later years, just the way Viktor hears his grandmother's voice.
Gradually losing his hearing, Viktor grapples with this new change – yet another blow on his fragile thread of connection with the world, and with the son he so loves. As winds and storms make it increasingly difficult to see, the landscape forms a visual metaphor for Viktor's hearing loss. When things start falling apart, it is his son that he reaches out to, yearning to keep the bond intact and to hear the comforting sounds of a family through the static noise of the telephone line.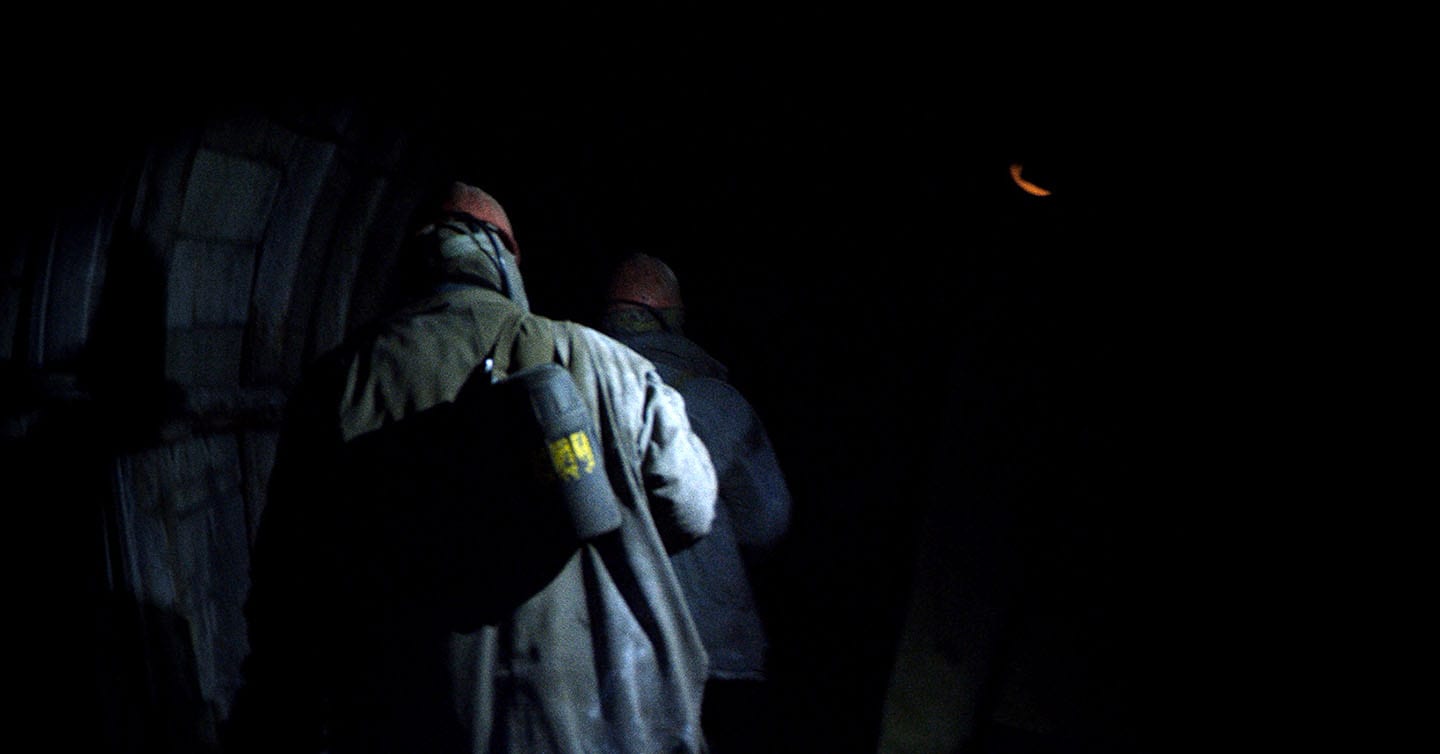 Sound is an essential component of 'Telephone'; the shrill sounds of a telephone sometimes blend with the screeching winds, and sometimes with the score. The film boasts of a score (music by Tom O'Halloran) which sounds as though it belongs as naturally to Viktor as the snow to the Arctic. Lines blur and Viktor begins to become a part of the land, and with him, does the music…
Cheyne's short is a symphony of sound and visuals, both created and matched with the expertise that leaves behind an empty space in the core of your heart long after the credits have rolled.
#ShortFilmReview: 'Telephone' is a visual treat of the Arctic…
Click To Tweet
Watch 'Telephone' Short Film
'Telephone' Is A Warm Story Against The Unforgiving Cold Of The Arctic...
Direction

Cinematography

Screenplay

Editing

Music