'The Perfect Murder' is one hell of a crime caper that pushes one to the edge of his/her seat. Set in the modern day scenario, the film explores the tragedy of pursuit of money and worldly ambitions that erode the need for true relationships. The movie projects itself through the eyes of its protagonist Kabir, ably played by Rohan Gandotra. (Before you dismiss this guy as yet another, among the sea of actors hoping to make a mark in the Tinsel town, hold your reins – he holds promise.)
The relationship between the couple Rohan and Neha is fragile and fragmented, to put it bluntly. Gandotra manages to infuse his character with a sense of dejection that comes from being dependent on a more successful partner; here, Neha; whose intense and deeply restrained act is ably pulled off by Samvedna Suwalka. Neha, a 30 year old, workaholic is the quintessential modern day woman; whose never-say-die attitude helps keep her world and company afloat in the face of thick competition. Compare Kabir to her, and he becomes her nemesis in every way.
As if the character wasn't grey enough, Kabir not only is a squanderer of his wife's wealth, but also a womanizer. He is perhaps the perfect embodiment of the misguided youth who in a bid to achieve fame are willing to compromise on ethics and principles.
His infidelity knows no bounds, but for now, rests on an equally dubious character; Carol. His nearly 2 years' old, on-going affair with her (played by Niharica Raizada) is about to come to disastrous turn around with what transpires between them forming the rest of the story.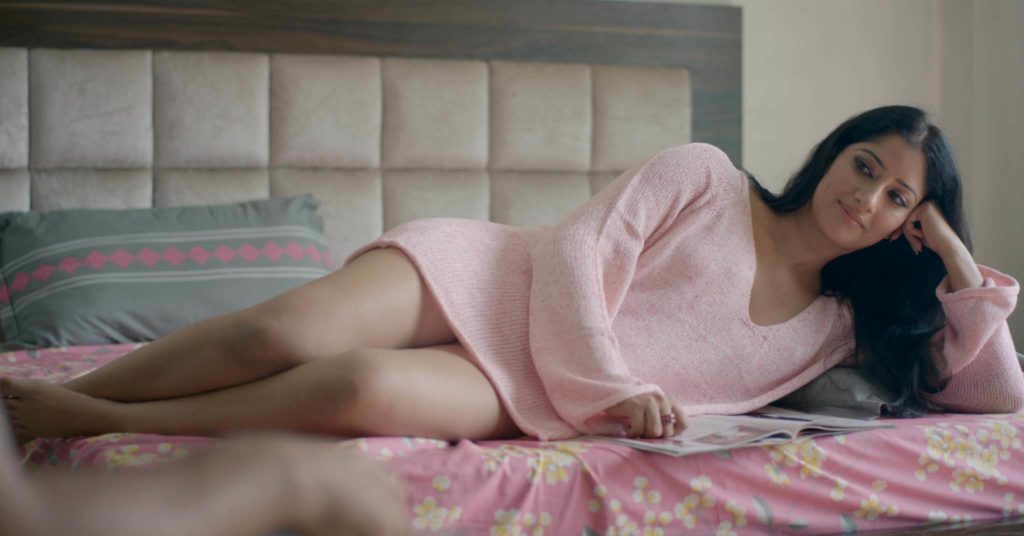 Director Vikkramm Chandirramani has been fairly successful in extracting natural performances from his lead cast. The scenes are well shot (cinematography: Suman Dutta) suggesting ample rehearsals and the very first scene where the doctor (Deepak Daryani) checks up on an ailing Neha merits attention. (Neha has a heart which is twice her biological age and it is this scene where the actress Samvedna who plays her displays her profound talent.)
Her interactions with her husband Kabir are notable and appraise worthy. Their conflict arising from the fact that Neha married him, against much opposition from her father only makes their internal dynamic more layered.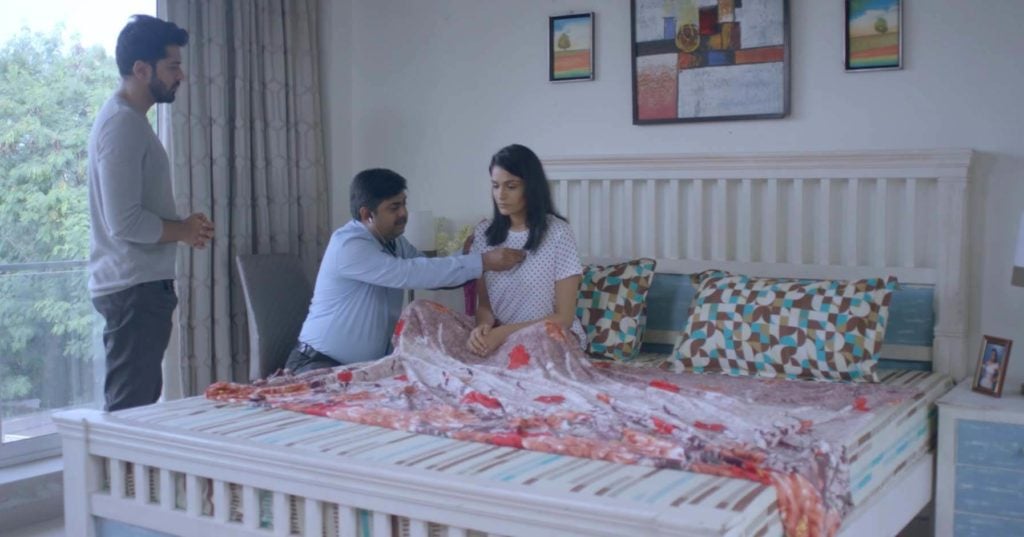 Love can make even the most intelligent and empowered woman go astray. The emotion that is famously known to make the world go round turns Neha's life, however, for the worse. She is caught in a shallow marriage which from an outsider's point of view looks great but is as tragic as it can get. Struggling to instil a sense of responsibility in her husband but never wanting to give up, Neha holds on to whatever is left of her and the relationship.
'The Perfect Murder' is a decent watch with its fair share of moments and thrills and might even serve some couples to take a decisive call on their failing relationships. But, as a cinephile, it's a complete textbook to learn from! The plot twists and use of music (Shridhar Nagraj) along with the storyline is an interesting take on the usual, tried-and-tested formula of crime-thriller genres. Watch 'The Perfect Murder' to get your share of chills as the climax draws closer.
#ShortFilmReview: 'The Perfect Murder' is the answer to all the unsolved crimes.
Click To Tweet
Direction

Cinematography

Screenplay

Editing

Music