As clichéd as it might seem, as tried-and-tested it might be, 'House Finch' still manages to tug at your heartstrings. For, in 18:44 minutes, director/writer Joseph Johnson's film on a mother and her disabled son is emotional, authentic and moving beyond words. Penny (Adjoa Andoh) whose dedication and commitment towards people with special needs is made evident right from the opening frame sits at the very centre of this storyline. But, as the film digs deeper following her around, we see the transition from her external world to the private where she is battling her own sorrows with unparalleled grit and fortitude.
Penny is a dance teacher for adults with special needs. Erick Alcaraz's camera opens to what seems like a studio where a performance (Rhythmic Collision) is at play. We see Penny cheering them, regaling them; like a proud mother beaming at her child's efforts, she cheers their hesitant steps and movements of hands. Marcos V. Alegria's music plays in the background as a cue to the narrative, ebbing and flowing with touching grace. We are pulled into a world of pure, innocent joy of such fragility that a mere glance into it alone is enough to engulf us in it. Johnson's direction is all about intimacy. The camera lingers a moment too long, the music plays its notes a little too lingeringly and the performances remain deep, intimate and complex.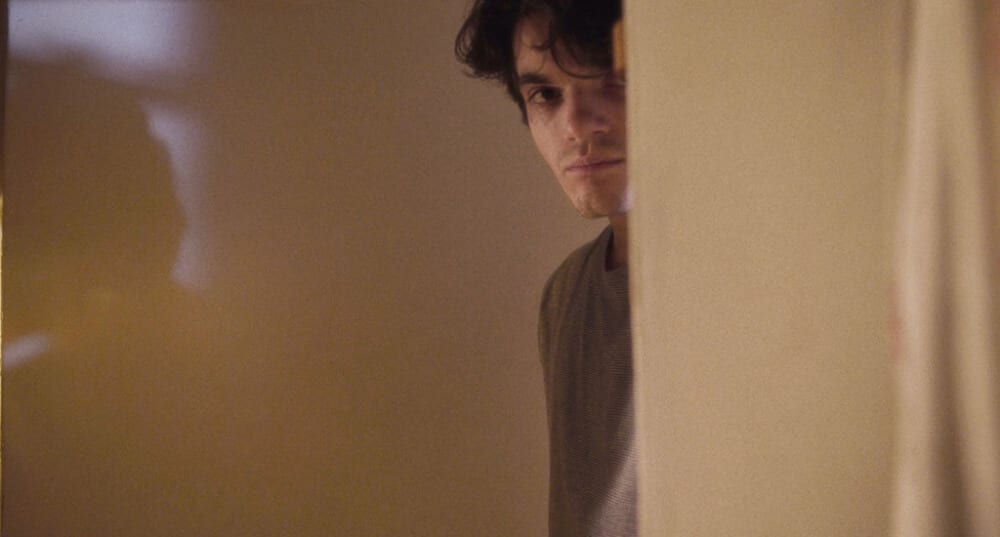 Without giving away any spoilers, Penny returns home after a long and a heartbreaking day. She is greeted by Craig (Kevin Davey), who in the course of the day has forgotten to complete the most mundane of household tasks. And as if that alone isn't enough to break the camel's back, we are then introduced to the most pivotal relationship she has – that with her son. Jamie played by Edward Bluemel is disabled. And, the remainder of the film explores the mother-and-son relationship and the infinite amount of strength, love and patience that Penny overflows with for her child.
Andoh's skills don't need an introduction. She is gritting, compelling and moving in every frame, every scene and every moment. She owns the camera. The nervous laughter, the loving gaze, the gentle placing of the hand; it's as if every cell of her being can emote. Davey, despite the limited screen time, is supportive and convincing. Bluemel, for whom, this is his first short film is an absolute stunner! From his hesitant walk to the nervous twitch, to the worried, unsteady gaze, he becomes Jamie, he is Jamie.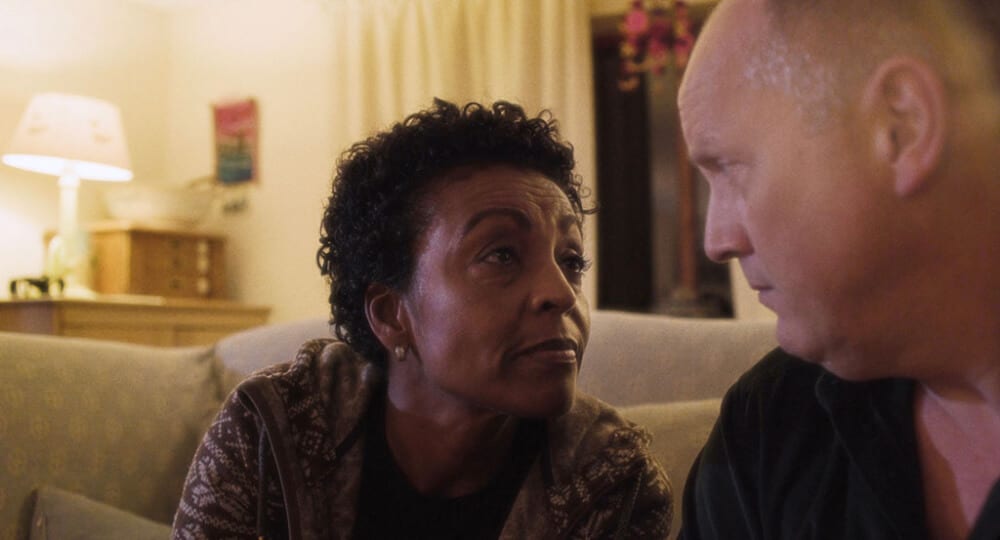 The camera work is exquisite; the raw intimacy is well-captured in the scenes between the protagonists. And, whilst the film primarily rests on Andoh's able shoulders, each character is given their due. What strikes the most is Johnson's ability to capture the silences and draw out lengthy monologues from them. Whilst every parent, especially a mother will be able to resonate with Penny, the film nevertheless offers a lot more than a mere parent-child bond over disability. It highlights the society's prevailing prejudice and inability to open its doors to all, irrespective of where they come from; be that emotional, physical or mental.
'House Finch' is touching, thought-provoking and deep.
Highly recommended!
#ShortFilmReview: 'House Finch' is touching, thought-provoking and deep.
Click To Tweet
Watch House Finch Short Film