Intimacy might just be more distinct in silence than in words, or so Marc Lesperut's directorial debut 'Just Friends' makes you wonder. On one end of intimacy, there are films like Linklater's magnum opus, 'The Before Trilogy' which relies heavily on dialogues to create intimacy. And on the other, there are films like 'Just Friends', or another recent short, Marco Gasser's 'Beloved Strangers' that manage to pull off just the same. Perhaps intimacy on screen is ultimately best created when given in to experimentation.
An unnamed woman (Katrin Vankova) leaves a message on her ex's phone. This forms the only source of words in the film. A portrayal of their story plays out, guided by the narration, and it's an intimate series of memories, meant only for the unnamed ex. Indeed, this feeling that it is not meant to be a display for an audience is based and built up on the voiceover, performed by Molly Malcolm. There is no tale provided for the viewer's benefit, but instead, there are memories, strung together for his (Adria Trivino) ears alone. Memories that flash by and linger in her mind, that she gently touches on, are – as nostalgia always is – a melancholic pleasure derived not just from solitary remembrance but in reminding another participator of it.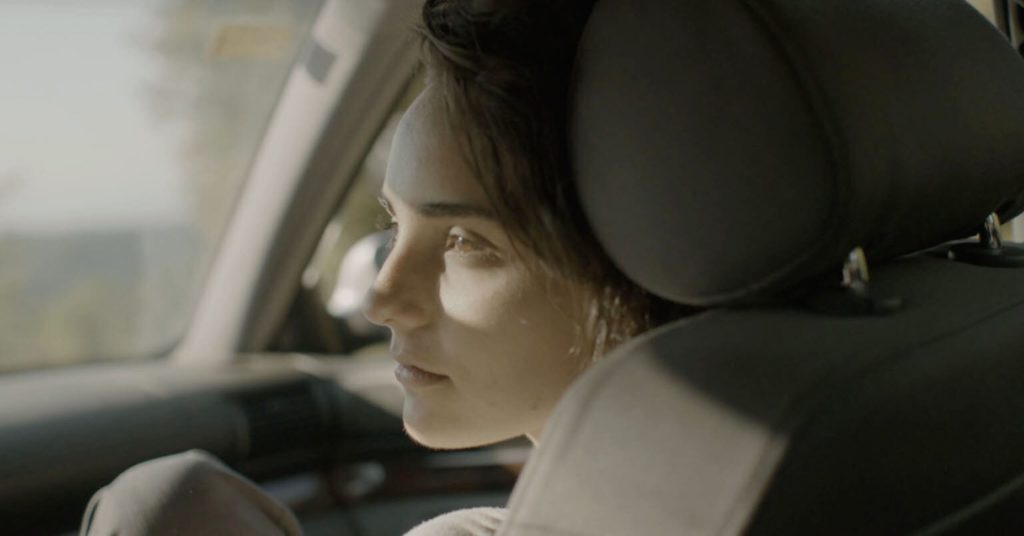 This is precisely what writer-director Lesperut goes for, shooting the scenes without order or reasoning, or even revealing the backstory of the two actors. One of these is a recurring shot of the two sitting in the backseat of their car, hair drying after a dip in a pond. For films of this ilk, success depends on a deft editor. Marc Lesperut takes on this responsibility as well, in addition to his other roles. The scenes transform into a metaphor for their relationship and their current standing. The silent negotiating for intimacy, and even for entry into each other's lives which they find is suddenly closed after a brief high of happiness, is a brilliantly created depiction of most rushed, mercurial romances.
Lesperut does indeed succeed, juxtaposing shots of this one particular scene throughout the film, so that it weaves a silent narration, tempering bliss with sorrow, intimacy & desolation. 'Just Friends' isn't patronizing neither is it confrontational; instead, it's a humble, intimate peek-a-boo into the mind of a woman and the moments etched in her heart…
Watch Just Friends Short Film
Direction

Cinematography

Screenplay

Editing

Music