Written, directed & produced by Fabio Guglielmelli, 'The Bed' is a 06:58 minutes long film chronicling the twilight hours of a man, literally, in both; time and age. Dimitri Andreas who plays the sole character in this film bears the weight of not only his character but also the script. With little to no background score and almost entirely devoid of any dialogues, Guglielmelli carries the huge responsibility of conveying a thought-provoking, evocative storyline centered on themes that aren't easy to grasp even in textbooks, let alone reel.
Andreas appears to be clearing up what looks like the reminiscence of a day's celebration. In the solitude of the lonely rooms he has come to inhabit, he goes about with the routine. Guglielmelli's cinematography is eerie and discomforting in the way it captures the confines of the rooms. From following each move of Andreas, the director ensures we don't lose sight of him. The background score by Yasmin Kuymizakis & Emmet O'Donnell accentuating the hollowness of Andreas's life by incorporating the vacuum of it into their music, the duo adds a subtle tenor to the storytelling. The editing is sharp with an intent of making the vast emptiness prominent; and the effect isn't lost.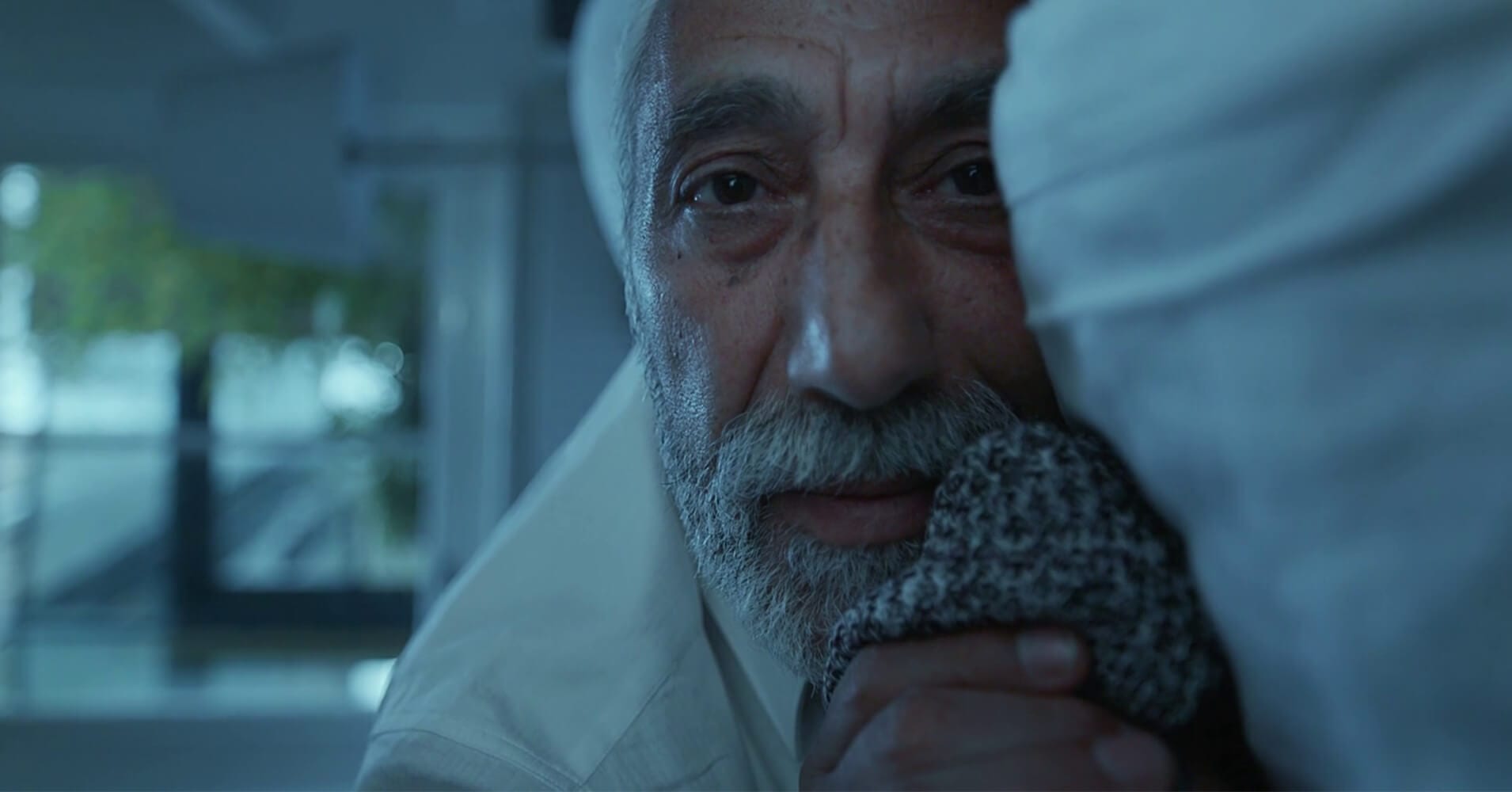 However, the crowning glory of this film is in its details. Guglielmelli doesn't believe in mollycoddling his audience. He gives ample cues to follow the narrative and lingers the camera sufficiently long for you to take notice. He also sets the pace brilliantly in forming a build-up of foreboding trepidation and evokes a constant feeling of walking on eggshells. It's a masterpiece in terms of filmmaking and Guglielmelli certainly raises the bar with his ingenious detailing, despite monochromatic locations and wispy narrative to follow.
'The Bed' requires an alert mind and a willingness to stay long enough to inhale in the complexity of this simple story. Without giving away the plot, the scenes where Andreas is scouting for stashed cigarettes or dumping his medicine chest onto an unused wheelchair or discarding the flowers given are all blanks that can be filled only with a nonlinear thinking. Multiple close-ups coupled with sounds that fill everyday life, 'The Bed' constantly carries a feel of haunting to it, making the hair behind your neck stand in anticipation of something sinister or so realistic that you'd much rather prefer the fiction.
Watch "The Bed" Short Film Trailer
'The Bed' Is A Brooding Account Of One Man's Tryst With Himself…
Direction

Cinematography

Screenplay

Editing

Music