Writers Pere Altimira & Juanjo Giménez bring to screen 15 minutes of delightful narration of a story that may seem predictable but isn't quite so. Luna (played by Lali Ayguadé) is a security guard of a parking lot that she shares with Diego (played by Nicolas Ricchini). The monotony of their job is for all to see in the well-captured routine of Luna. But, that is broken in less than 5 minutes of screen time & forms the setting of the ensuing recital.
Luna's day starts with a sprint to her workplace where her hackneyed change to uniform makes the audience mindful of the familiarity she has with her occupation. After a curt exchange of greetings with her reliever, she assumes her office monitoring the CCTV footage in the surveillance room. The mundanity of her day is breached with a telephone call from her harassed employer, who asks her to follow-up on a complaint raised by a resident. Upon investigating she makes a startling discovery! The headlight of the resident's car is indeed broken by her colleague's dance escapades, he often disappears into. But, instead of reprimanding him, she brushes the matter off, under the carpet, in the eyes of the employer.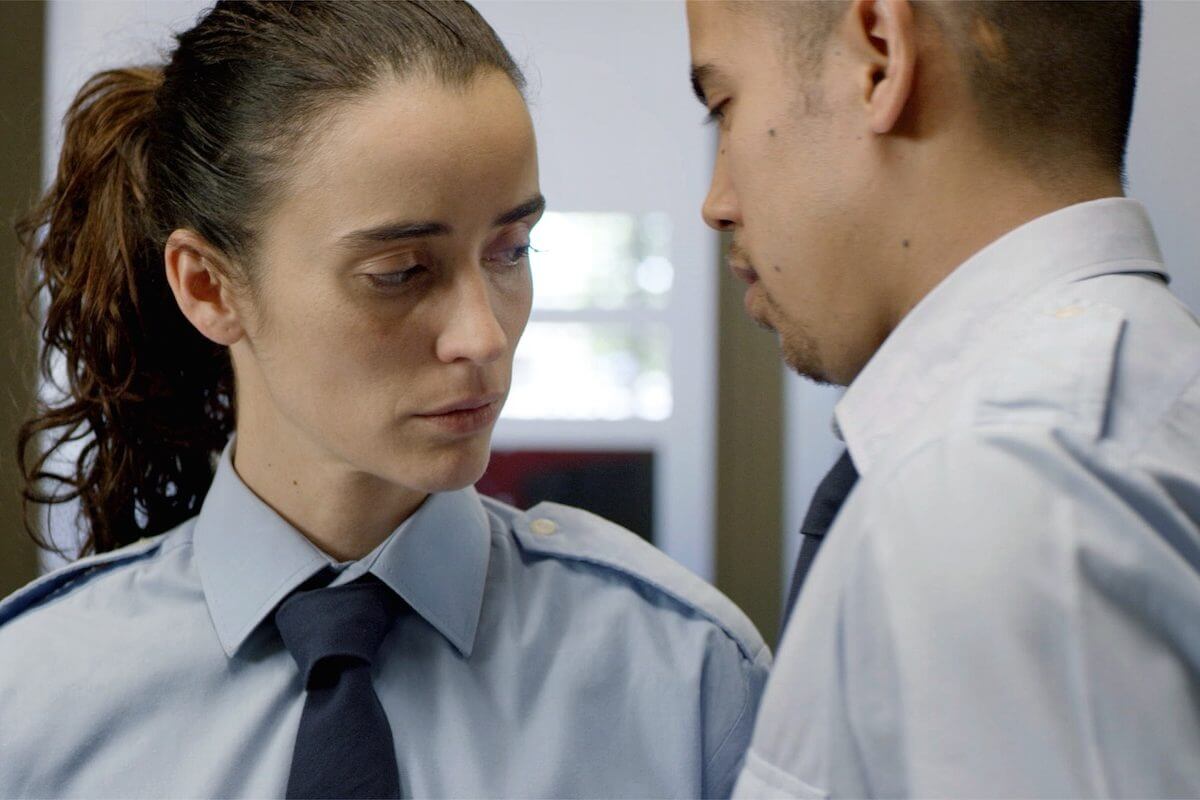 Luna, intrigued by this hidden facet of her colleague begins a dialogue with him. Instead of words, she uses steps to communicate to him, of her awareness of his doings. Leaving behind traces of her whereabouts on the sticky-notes, the two begin their journey into following each other's steps, matching up to it, even complementing them! Their scribbled notes carrying the time & place of their creative birth forms the essence of 'Timecode'.
Pere Pueyo's cinematography freezes the moments and makes even the camera dance along with Iván Céster's soulful music. Lali Ayguadé's choreography brings such novelty to the footsteps that the CCTV footage seems more like a Ballet theater unveiling their best performance for the select few. With almost no dialogues, the film relies heavily on the strides of these, two (Lali Ayguadé & Nicolas Ricchini), clearly accomplished dancers!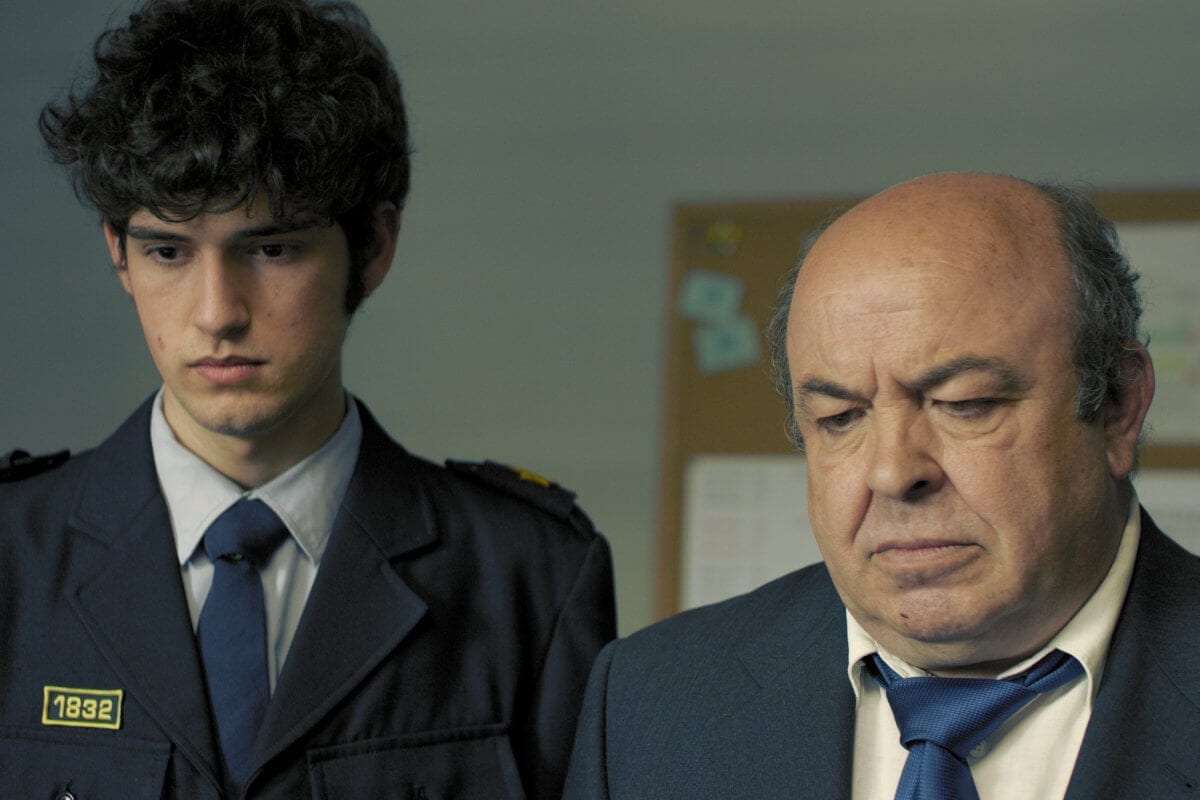 The story's final turning comes when the sticky notes stop and results into a painful end to an otherwise beautiful creation between two individuals whose only means of communicating to one another remains in their rhythmic steps. Watch Timecode to find out how Luna & Diego add color to their seemingly lusterless routine.
Juanjo Giménez reserves the final giveaway in the only dialogue rendered by Pipiolo (Pep Doménech) to Jefe (Vincente Gil) which can be as memorable as this film!
Timecode Is A Dance Between The Moments - Review
Direction

Cinematography

Screenplay

Editing

Music