'A short film about hope' by James L Brown & Bill Irving explores the global concern that will soon spiral out of control if not addressed any sooner. The film, with only 2:30 in length starts with a sombre monologue by Eiman Al Ubudy on life & nurturing. Set against the gloomy skies and raging tides that speak of loss, rage & helpless surrender, the film in its minuscule duration manages to surge the lump in your throat.
When you see the capsized dinghy floating aimlessly, its occupants drifting to the shore, their lives' possessions in a zip lock drowning to the bottom of the sea, you get the picture of the disaster that Syria must have come to become today. To be forced to flee your own homeland is perhaps the worst fate any national would have had to face, but what makes it even more tragic is the fate that awaits them at the foreign shores.
A short film about hope isn't limited to hope alone, it's a question to the new Australian policy of shutting down its shores to asylum seekers, it's a question to the world at why it is being a mute spectator to the calamity that has struck one land and it's a testament to the fact, that when you shut your doors to refugees/seekers its most likely their lifeless forms that wash up to your shores.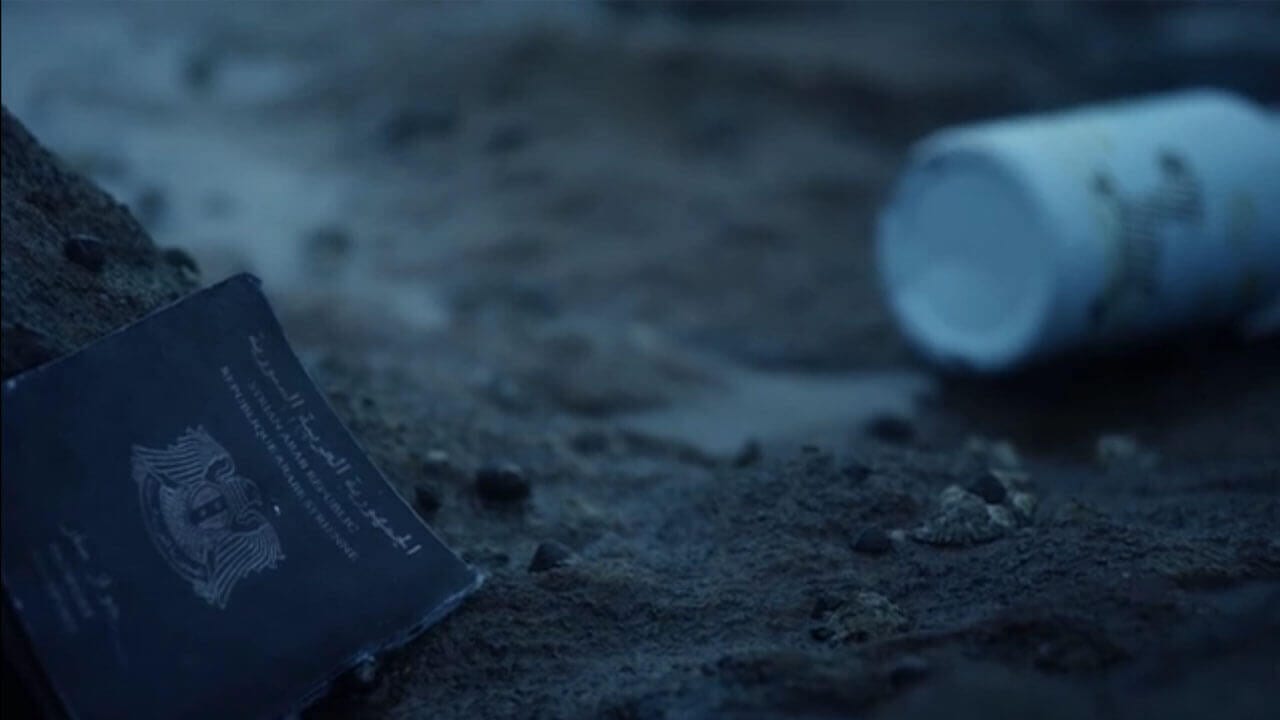 Whilst pictures of the lifeless body of a 3 year old Syrian boy (Alan Kurdi) will never be forgotten. It sparked international interest and concern over the plights of the war-torn land that once cradled the world's most ancient civilizations and religions. Today, tragedy has hit the white desert in the form of war, but has its calamitous effects spared the alien shores…?
The writer (Bill Irving) brings to viewers the most poignant question of all: What would you prefer? To offer them (refugees) a life? Or bury their lives…?
A short film about hope is a must watch for every individual who believes that dignity to live is a human right and necessity. The entire cast & crew needs to be lauded for their effort in bringing to screen the ongoing reality that can still be altered should we choose to act.
The underwater sequences, the aerial shots that aptly captured the mood of the film and the artful editing and cinematography have only added richness to this brilliant piece carrying only 2 cast members; an older boy played by Levi Li On Wing and a younger one played by Abdul Rahim Akkouche.
This is a film about chasing, relinquishing and questioning hope. It's a film about morals and compassion, life and death, about being human and not forgetting to be humane. It's a masterpiece by 2 collaborators (James L Brown & Bill Irving) who mirror what has come to become of the world today, giving us the hope that it is still within us to change it, should we wish to…
Direction

Cinematography

Screenplay

Editing

Music