British film Stutterer wins 2016 Oscar Best Live Action Short Film. Stutterer was competing with Ave Maria, Day One, Everything Will Be Okay & Shok.
Director, Writer and Editor of the film Benjamin Cleary accepted the award with producers Serena Armitage and Shan Christopher Ogilvie and director of photography Michael Paleodimos. Room star Jacob Tremblay and Beasts of No Nation's Abraham Attah presented them the award.
Benjamin Cleary during his acceptance speech said: "Every day is a proud day to be Irish but today more so than usual so everyone for all the support back home thank you so much."
Serena Armitage thanked The Academy for honouring short films.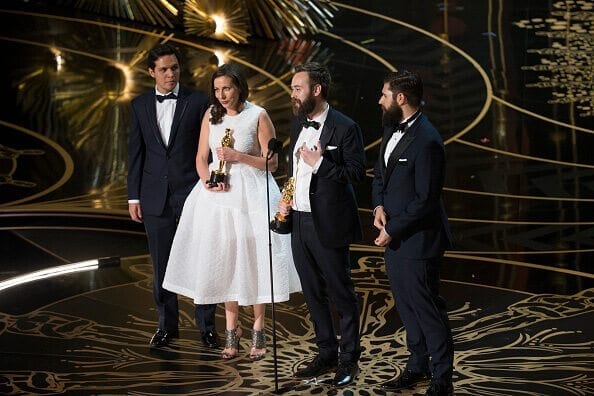 The heartfelt British drama Stutterer is the brainchild of three filmmakers, writer/director Benjamin Cleary, producer Shan Christopher Ogilvie and producer Serena Armitage. This remarkable film about a young man's difficulties dating with a severe stutter is winning multiple awards.
A lonely typographer with a cruel speech impediment but an eloquent inner voice must face his greatest fear. A roller-coaster ride of joy, doubt and romance in the digital age.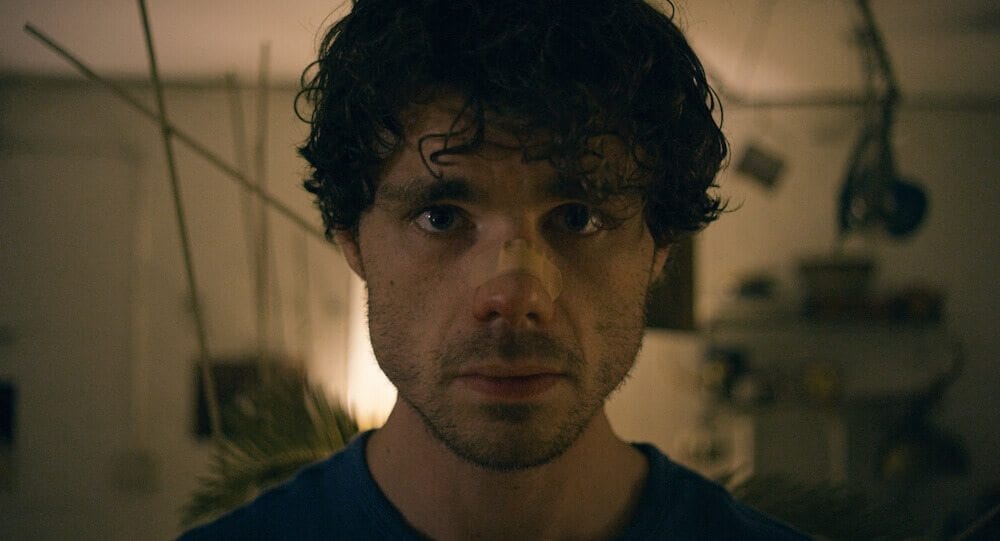 Matthew Needham (Sherlock) stars as Greenwood, Chloe Pirrie (The Game) and Eric Richard (The Bill) as Greenwood's dad. Irish writer/director Benjamin Cleary graduated with an MA from the London Film School in 2011 and only a year later his writing led him to win the BlueCat short screenplay competition in Los Angeles. Stutterer is the first film this talented young man has directed. Cleary's father and brother suffered with this condition growing up. Serena Armitage produces and directs for many of Britain's biggest television networks, including ITV. Her work includes popular shows like Come Dine with Me, Piers Morgan's Life Stories and the BAFTA nominated TV series Paul O'Grady: For The Love of Dogs. Producer Shan Christopher Ogilvie founded Bare Golly Films to bring to life unique, compelling characters and stories that tap into the heart of the shared human experience. He studied Film at University of Westminster and creates brand videos and factual content, recently shooting a documentary for Channel 5 on Moors Murderer Ian Brady.
The film was made on shoestring budget of just five thousand pounds, the director rented his room for two months and slept on a friends couch, so every penny could be put into making Stutterer.
Stutterer has been selected for almost thirty prestigious film festivals and took home the Best Foreign Film prize from the Oscar qualifying Los Angeles International Short Film Festival, the Special Jury Award at Savannah Film Festival, Best International Short Film Prize at Kerry Film Festival, the Best Drama Award at Aesthetica Short Film Festival and many more.
Watch Stutterer Trailer!