As the world has come to a standstill in the wake of the COVID-19 pandemic, the film industry is among the hardest hit. To offset the impact this is having and continue to have on the film industry, Sundance Institute has made its library of curated learning resources accessible to the public to help artists negotiate these unprecedented times.
The decision to have an open platform for the public is the result of Sundance's collaboration with National Endowment for the Arts, as part of the set of measures taken by Sundance in the face of the crisis to keep the filmmaking community active and thriving.
Besides these, Sundance has also made available webinars, member Q&As, and masterclasses for free to the public on their Co//ab platform, bringing essential lessons, support and mentorship to many who might not have been able to afford the fee or, currently, be unable to go out and learn.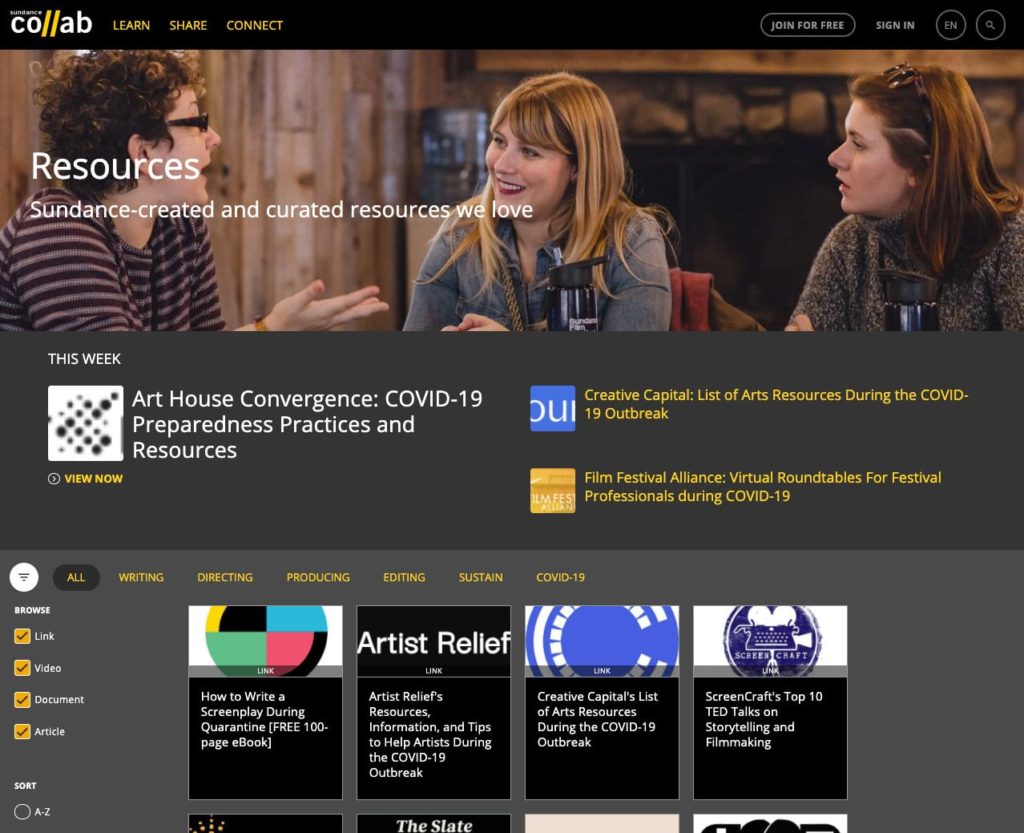 The library includes resources on writing, directing, producing, and practicalities like acquiring funding, understanding taxes and the day-to-day lives of film crews. There is even a guide on preparing yourself as an artist in the time of COVID-19 as well as expert guidance on VR in filmmaking, among others.
Since the beginning of the global shutdown, sign-ups have nearly doubled from the earlier 250,000 creators. Sundance also announced that it was working on the best ways to provide funding to artists.
Programming will continue, in collaboration with close to 50 nonprofit and partner organisations. Sundance's first online program saw registrations jump to 1600 from 120 of what was originally a live event. Sundance will also be taking its August live programmes online, including workshops and intensives. As of now, the Sundance London and Hong Kong Film Festivals stand postponed.
Direction

Cinematography

Screenplay

Editing

Music