We are approaching the final hours of our festival and that means it's time to announce the winners. But first, let's look at the nominees. For our first edition of the festival, we received 476 submissions and handpicked about 200 films. Check out all the official selections here.
The films were picked by our judges' panel, who had a tough time finalising the nominations. Each film offered something unique and, more often than not, boasted stellar quality of craft. For some categories, we had to have a second round of screening for the judges.
Now, without further delay, here are the nominees for Indie Shorts Mag Short Film Festival 2021, Powered By Filmstro.
Nominees – Best Documentary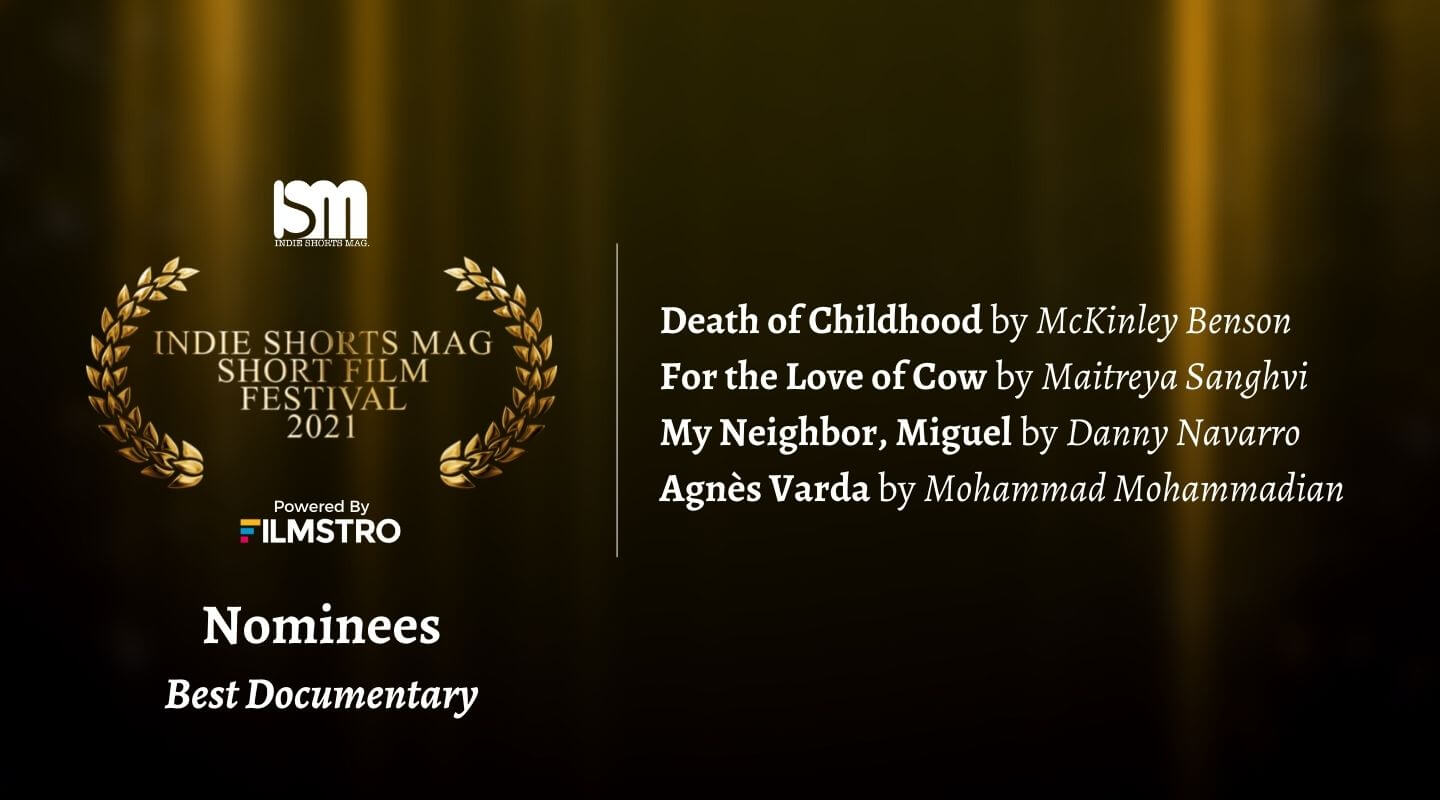 Death of Childhood by McKinley Benson
For the Love of Cow by Maitreya Sanghvi
My Neighbor, Miguel by Danny Navarro
Agnès Varda by Mohammad Mohammadian
---
Nominees – Best Direction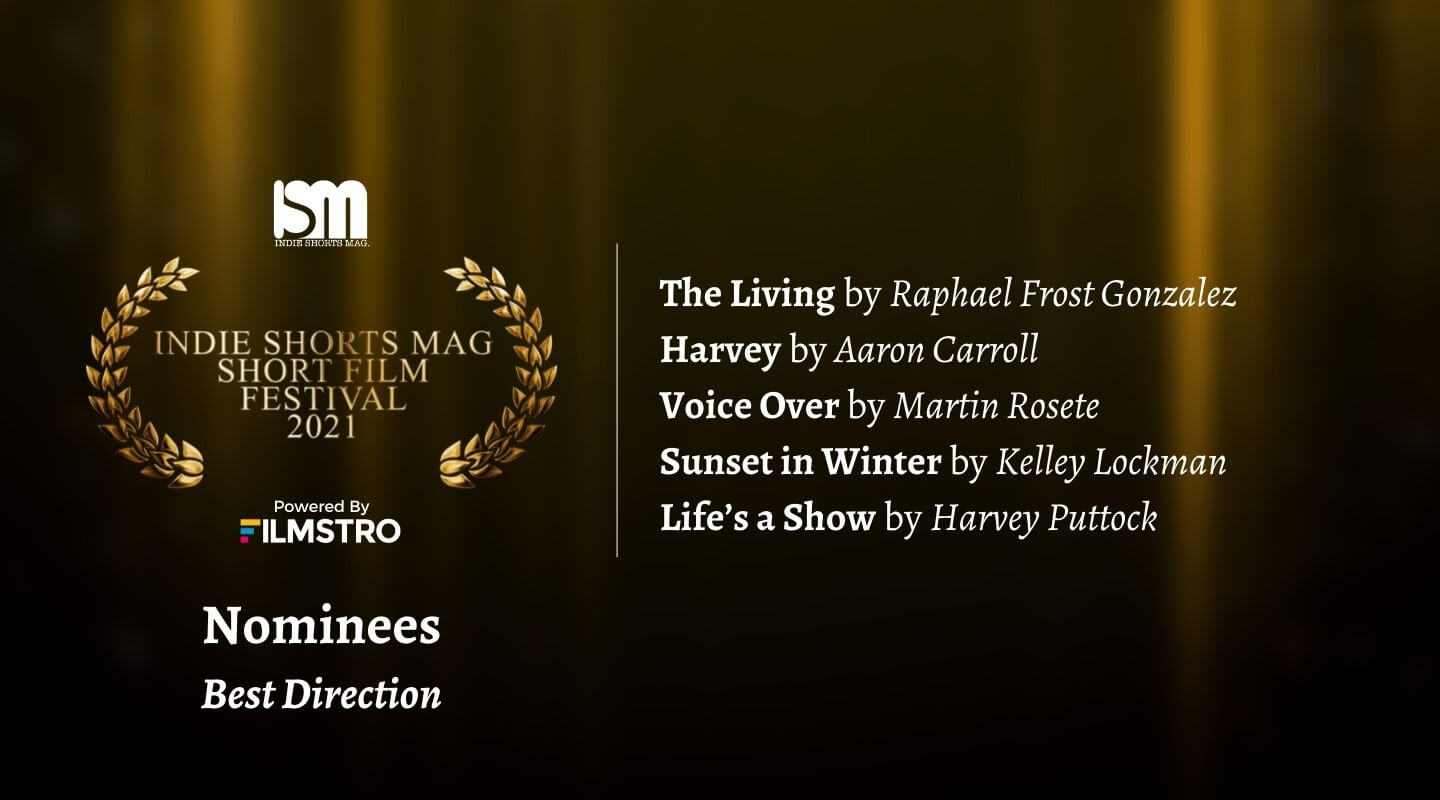 The Living by Raphael Frost Gonzalez
Harvey by Aaron Carroll
Voice Over by Martin Rosete
Sunset in Winter by Kelley Lockman
Life's a Show by Harvey Puttock
---
Nominees – Best Cinematography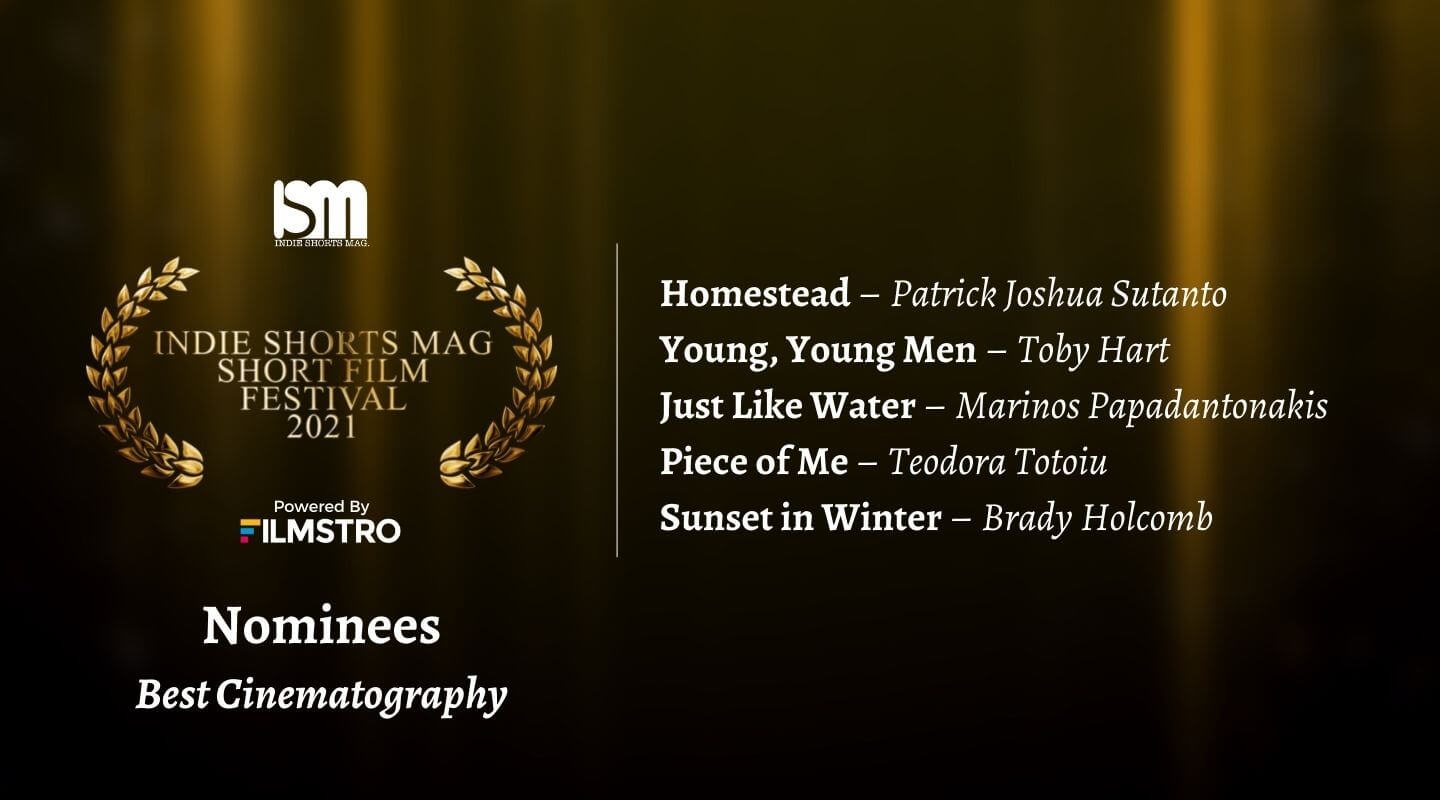 Homestead – Patrick Joshua Sutanto
Young, Young Men – Toby Hart
Just Like Water – Marinos Papadantonakis
Piece of Me – Teodora Totoiu
Sunset in Winter – Brady Holcomb
---
Nominees – Best Editing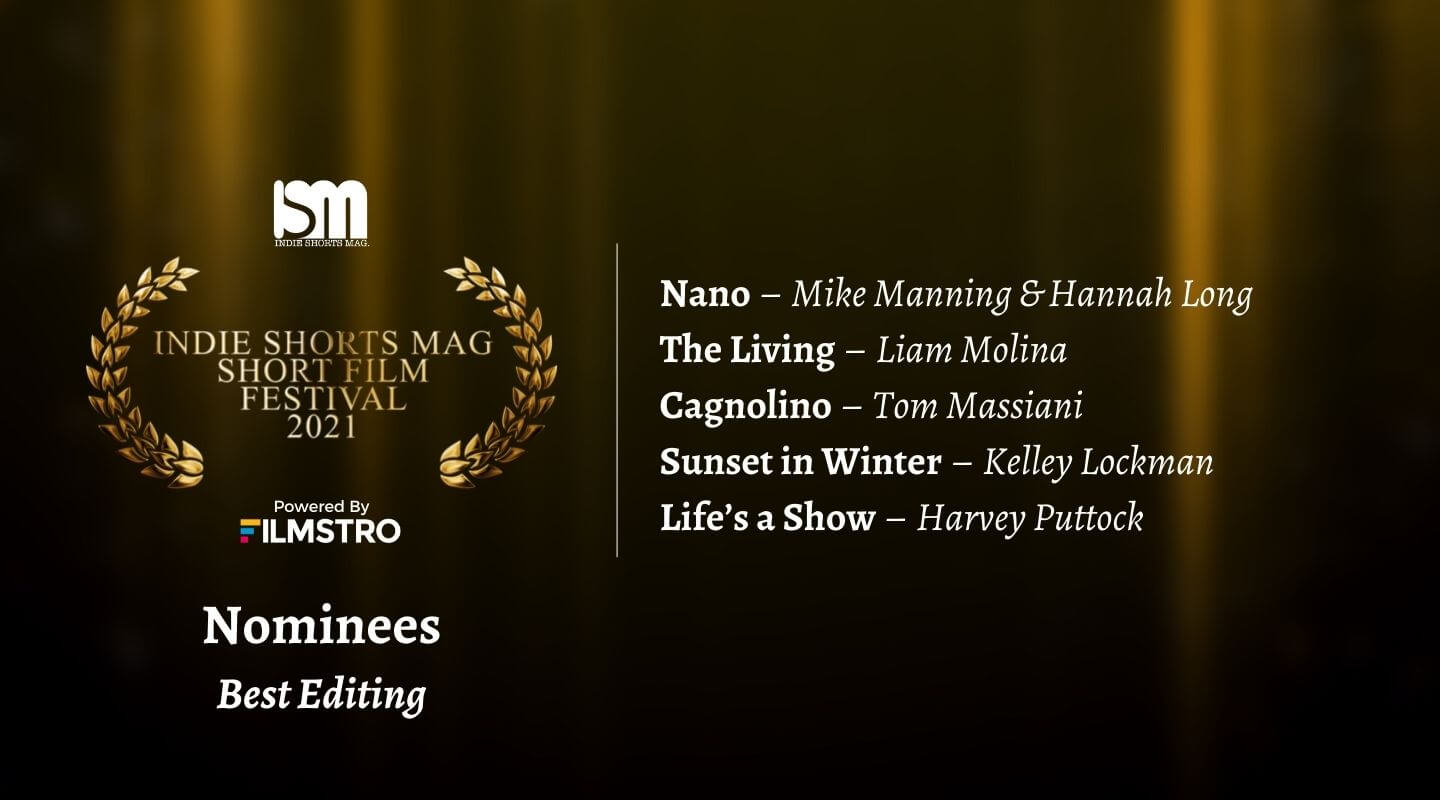 Nano – Mike Manning & Hannah Long
The Living – Liam Molina
Cagnolino – Tom Massiani
Sunset in Winter – Kelley Lockman
Life's a Show – Harvey Puttock
---
Nominees – Best Music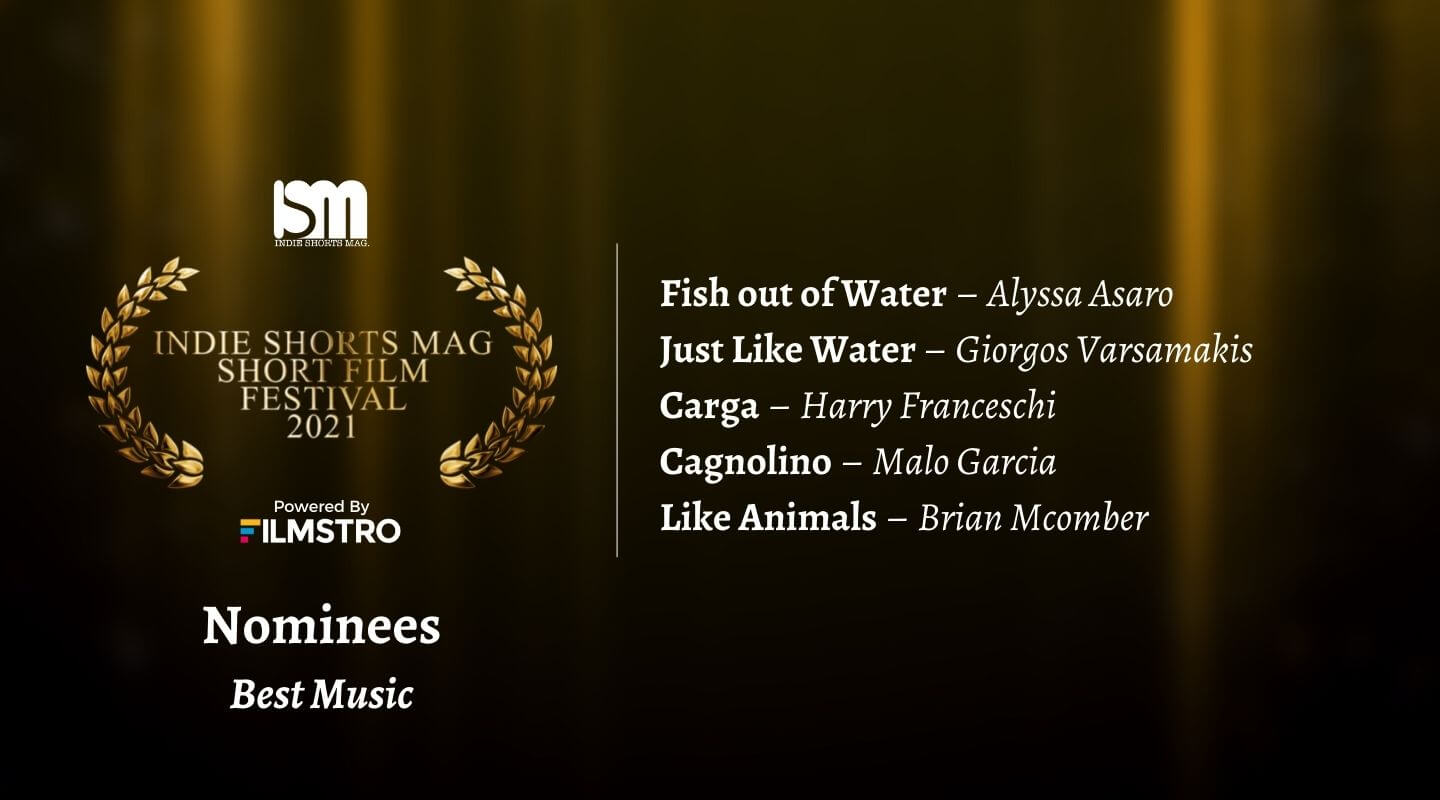 Fish out of Water – Alyssa Asaro
Just Like Water – Giorgos Varsamakis
Carga – Harry Franceschi
Cagnolino – Malo Garcia
Like Animals – Brian Mcomber
---
Nominees – Best Screenplay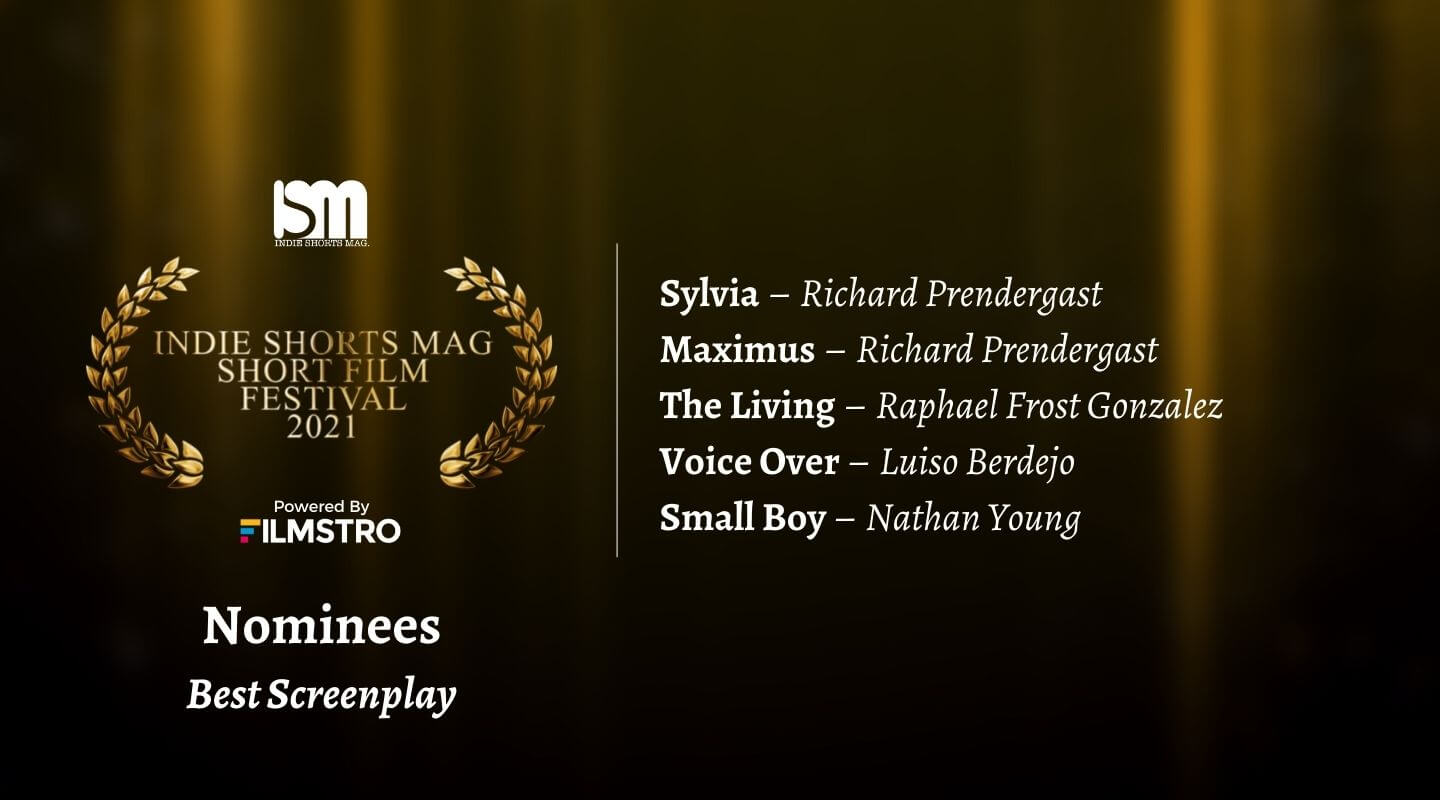 Sylvia – Richard Prendergast
Maximus – Richard Prendergast
The Living – Raphael Frost Gonzalez
Voice Over – Luiso Berdejo
Small Boy – Nathan Young
---
Nominees- Best Poster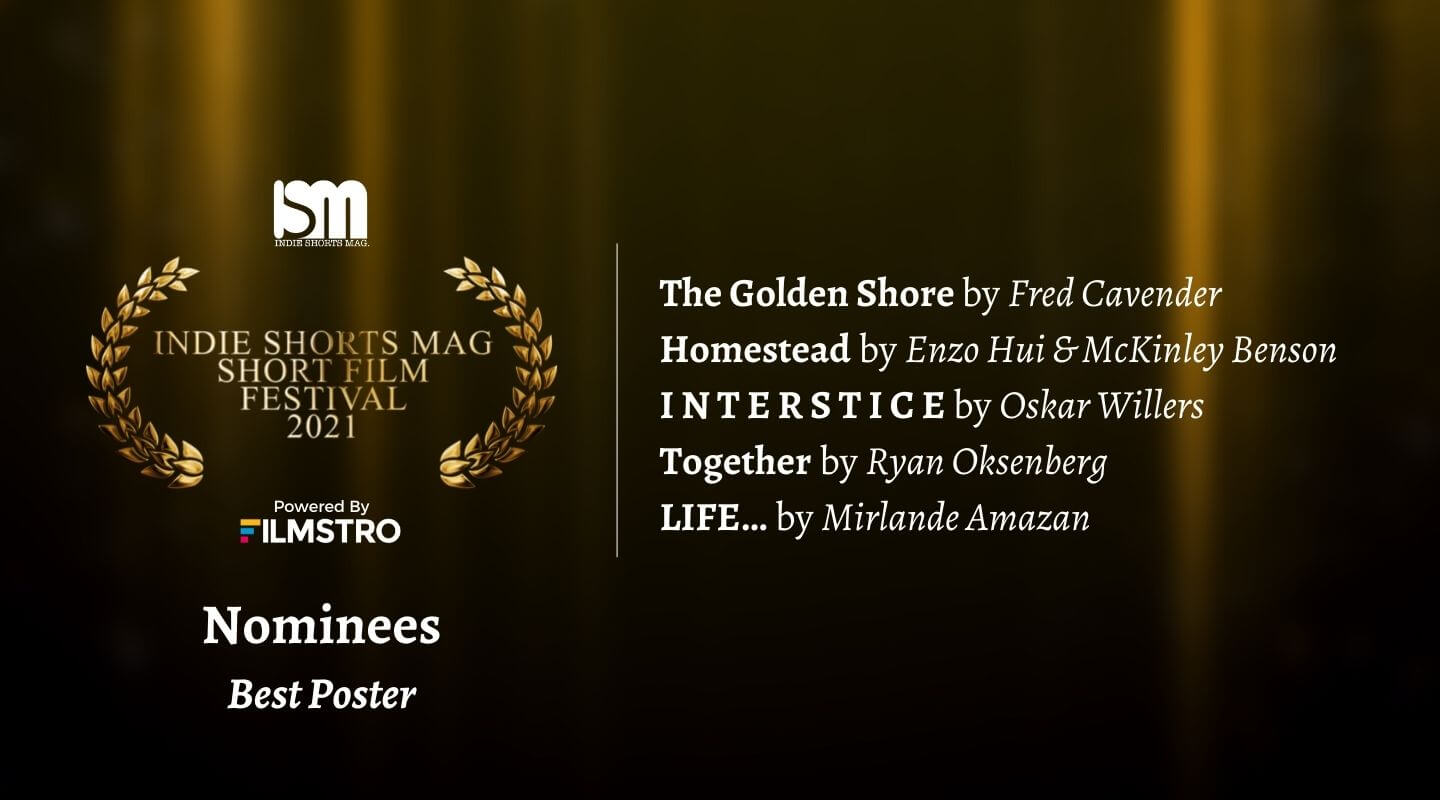 The Golden Shore by Fred Cavender
Homestead by Enzo Hui & McKinley Benson
I N T E R S T I C E by Oskar Willers
Together by Ryan Oksenberg
LIFE… by Mirlande Amazan
---
Nominees – Best Short Film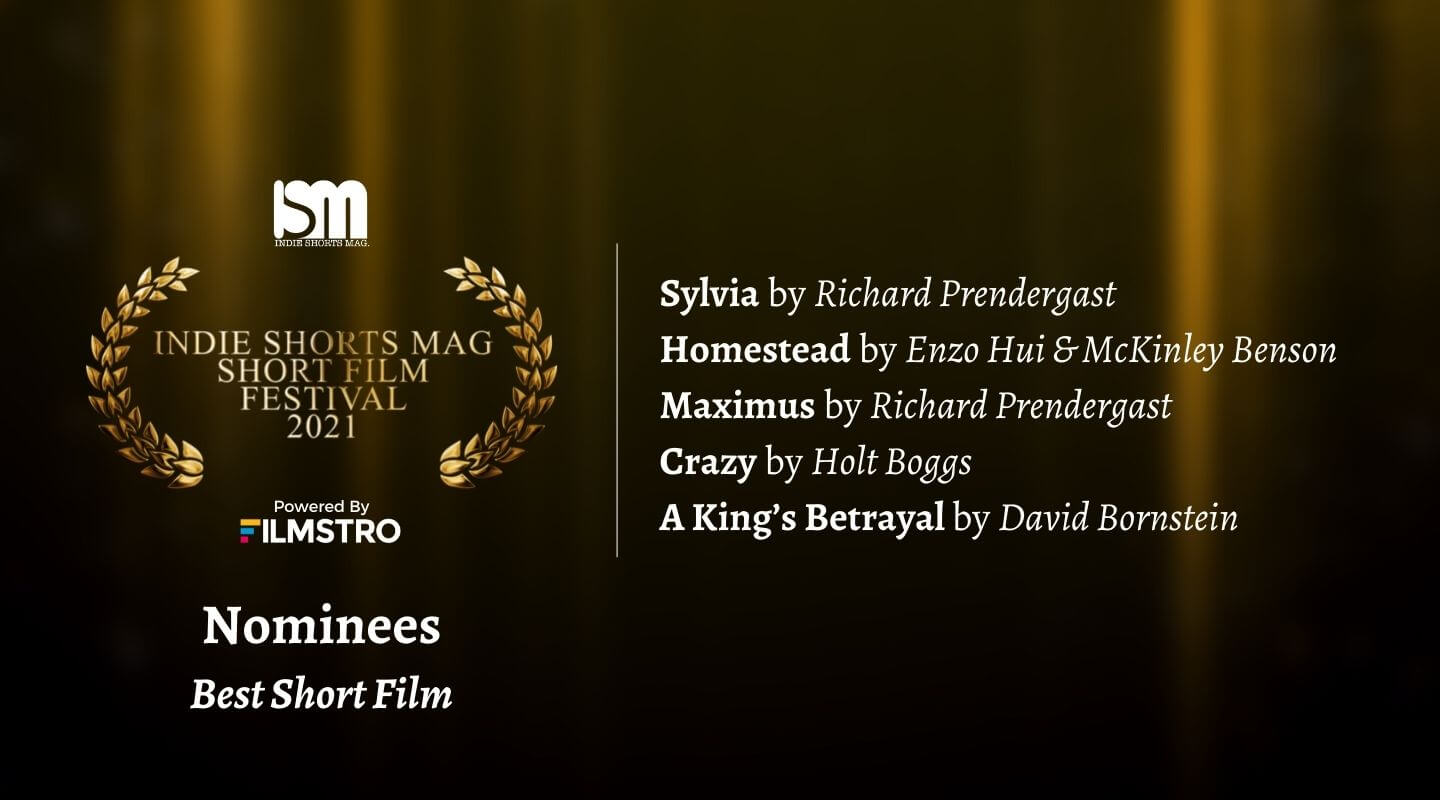 Sylvia by Richard Prendergast
Homestead by Enzo Hui & McKinley Benson
Maximus by Richard Prendergast
Crazy by Holt Boggs
A King's Betrayal by David Bornstein
---
Congratulations to all the nominees. Winners will be announced tomorrow (13th July 2021) at 10 AM EDT during our live event. The live event will begin with a special screening, following which the winners will be announced. You can catch the live stream here.
Official selections that didn't make it to the nominees' list, do not worry—we have something for a few of you. Make sure you stick till the end of the live stream!