Joseph Archer and Sky Cheema's 15-minute war drama The Sikh Soldier views the bleakness of heroism in the colonial context through the story of the eponymous Sikh soldier fighting in WW1. The soldier, against his mother's better judgement, joins the war effort with towering optimism. The dream of war glory, money, and national sovereignty feels so within reach to him everyone else looks blind in comparison.
Blending war with home is the film's most interesting aspect. As Mohinder (Cheema) talks of his dreams and expectations, his parents' (played by Irvine Iqbal and Praveen Riat) arguments for and against his dreams are directly interposed between him and the war while he is on the front lines. Appearing in dialogue with him just before he has to play his role as a soldier, they are oddities against the gritty backdrop, the yellow-brown lighting unnatural on their civilian clothes. It is precisely Mohinder's mother's argument: he does not belong here, this is not his war. Though his moderate father espouses ideals of bravery and honour, it is the echo of his mother's misgivings that haunt the film.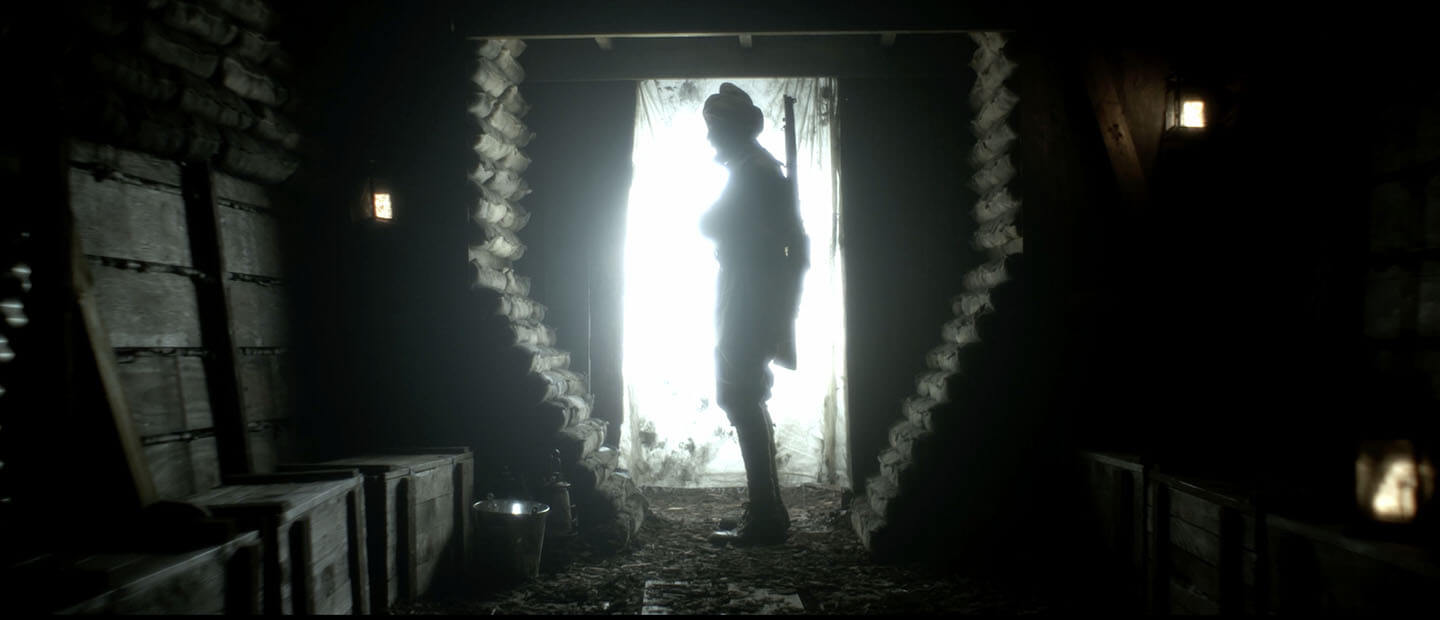 Though the film has its moments, it generally fails to establish the cinematic foundations upon which to lay the emotional heft of the history it is trying to portray. The tight and mobile camerawork, for instance, does not quite match up to the grand scale of the background music. The plot itself is punctiform, something akin to memories of a jaded mind. Mohinder's dreams, Mohinder's squabbles, the racism in them, an act of compassion, and finally, a crime against humanity in which he is bound by duty to participate. Honour acquires a bitter taste as he picks up his gun, alongside his fellow soldiers, pointing it at his fellow countrymen. The camera judiciously looks away before the crucial moment. Further emphasizing their reminiscent quality, the depiction of the massacre is deliberately synthetic. With the exception of Mohinder, the (white) soldiers wear blindfolds, the gatherers are few, and their objective has been modified from celebration and protest to celebration only.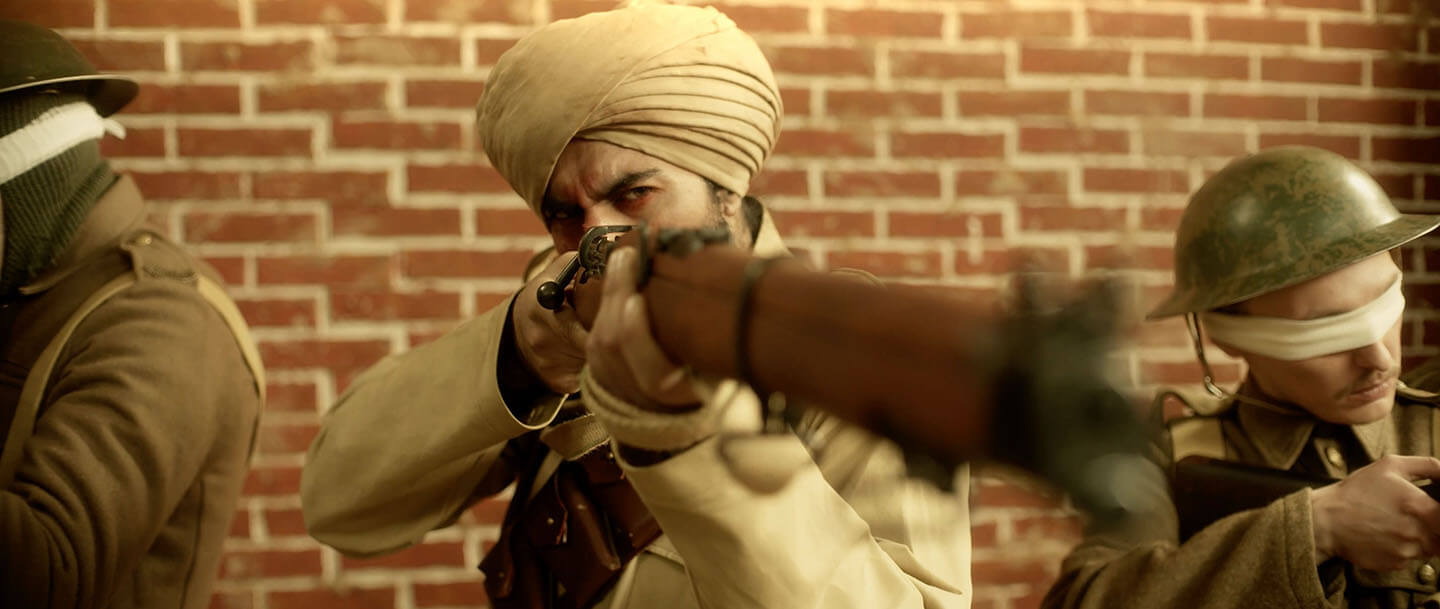 Overall, The Sikh Soldier is a functional attempt to depict history through memory. If indeed the narrative is one of memory, then the future is inscribed onto the past itself: the unseen Mohinder who recalls is not the same exuberant Mohinder who is recalled. 
The Sikh Soldier: War Heroes and Colonial Victims
Direction

Cinematography

Screenplay

Editing

Music