Gio Randazzo's The Killer Service sets up the origin story of its protagonist, Elliott for an upcoming series. A proof-of-concept thriller written by Randazzo and Miranda Rausch, it portrays a young woman with inherited debt and few legal ways to pay it off. Finding herself backed into a corner a little too tight, Elliott decides to take matters into her own hands.
Elliott (Efrangeliz Medina) runs what scams she can to pay the bills and her dead father's debt. A mix of simmering bloodlust and spunky spirit, she goes from odd job to odd job making money in ways both legal and otherwise. The film creates a sense of urgent, angry energy within the first minute as Elliot viciously scratches out her rage and despair in a notebook. For an opening scene, it lays out Elliott's situation rather well: an immensity forced into the appearance of ordinariness.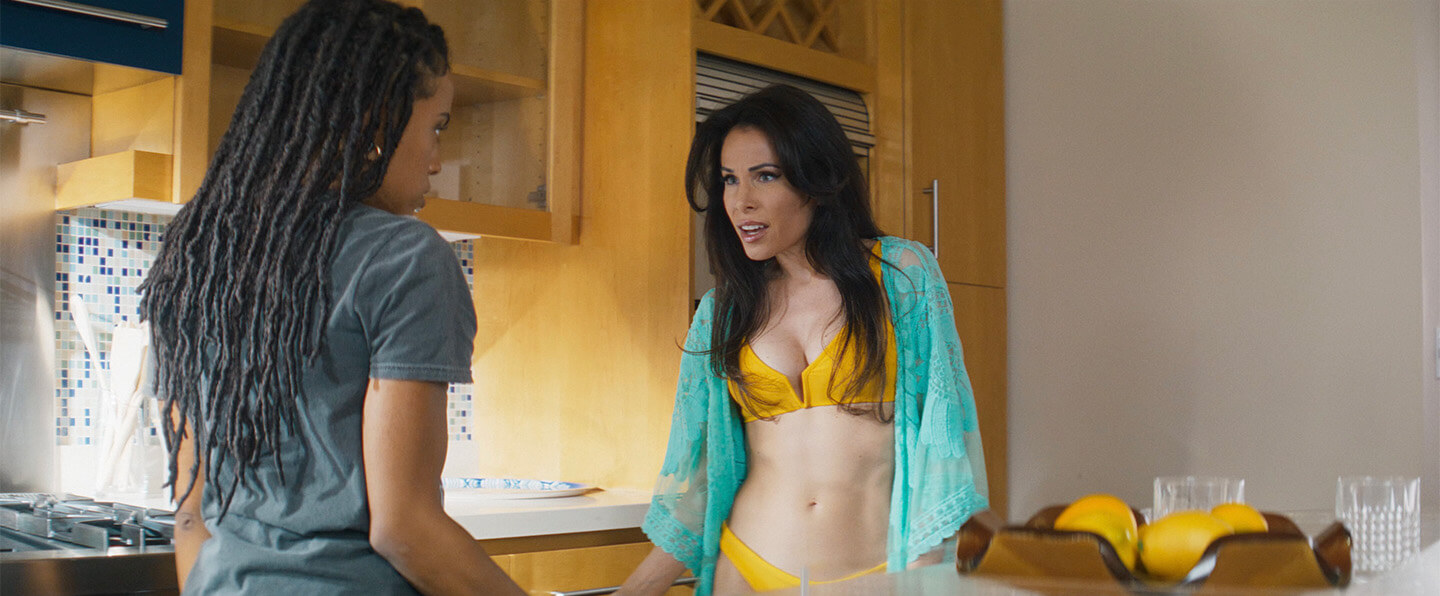 She seems to have just her best friend in place of a family, Addison (Sophia Belle Goldstein), her confidante for everything. Elliot has pulled off two scams and enjoyed their rewards before Addison has even made her appearance. Without the same burdens as Elliott, Addison's carefree persona is a foil to Elliott's darker devil-may-care attitude. The film derives itself from Dexter and Thoroughbreds but lacks the crucial pairing of stoniness with imaginative violence. The violence that it does contain is bogged down by excessive theatricality. It elicits amusement more than fascination.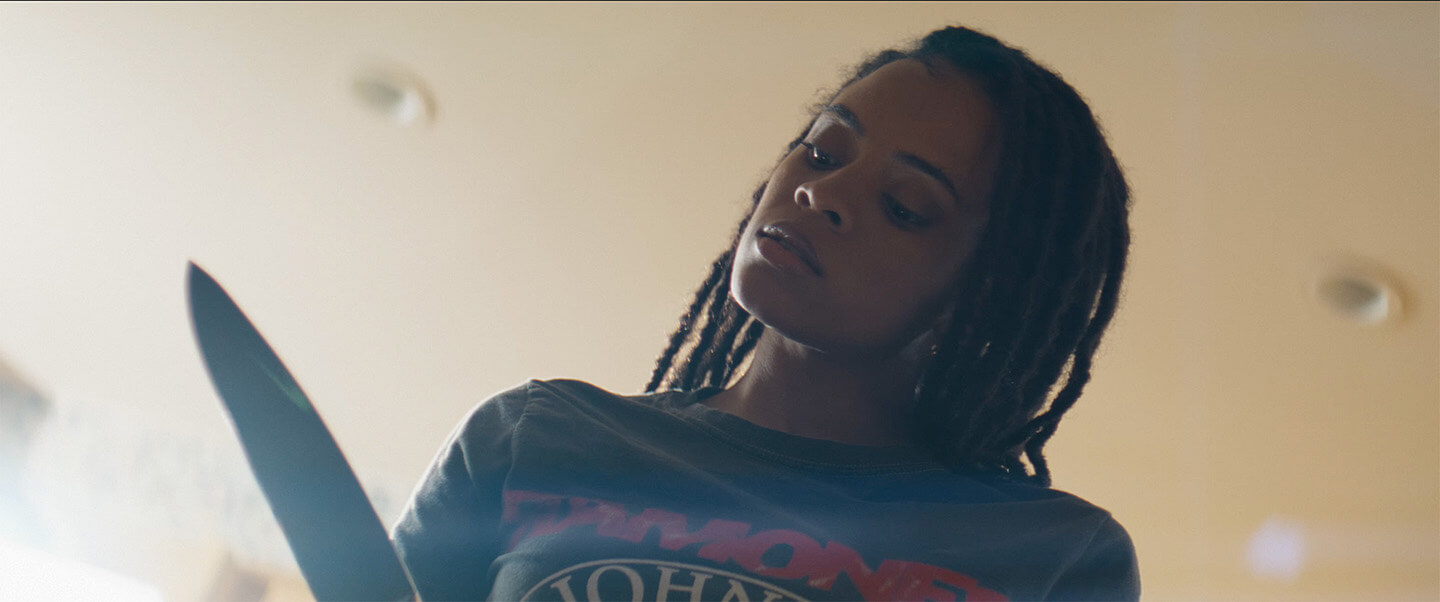 The climax of the film is not the sexual assault that Elliott thwarts, tense though it is. Instead, the climax occurs during a conversation with Addison after. As the two ponder over their lives and particular limitations, a new scheme comes to life. Fired up over the possibility of taking back the control they sorely lack, Elliott and Addison lay down the foundations of the story to come. The film's best scene comes as its epilogue: a ragtag team has come together to do what Elliott and Addison set in motion. Four young women, some efficient, some making up for its lack with comical lines. The promise of a dark comedy-thriller looks ripe from here on out. 
Watch A Killer Service Short Film Trailer
The Killer Service: Friendship and Rage Unite in Thriller Origin Story
Direction

Cinematography

Screenplay

Editing

Music