At 16:04-minute length, writer-director Elena Viklova has enough time to showcase why a film like Intern matters or what it stands for. Twisted, dark and thought-provoking, the film is a departure from the usual dystopian shorts that dominate its genre. And, what sets it apart from its contemporaries is its brilliant screenplay, thoughtful choice in colour palette, production design and composition; not to mention the outstanding cast.
At StatsOrgaPro, a corporate that is set in an unknown time and universe, the workplace is swarmed with people as disinterested in its environment and work as are its corporate heads. However, for Intern No. 1 Seth (Isaac Jay) and the HR Head/Intern No. 2 (Greg Smith), this is their last working day. Ergo, at least a call for an interview is the least that they and in particular, Seth, expects for their proven dedication to the company. Such is his optimism to receive the call, that our dear Seth even goes ahead to prepare an entire dossier for the hopeful moment.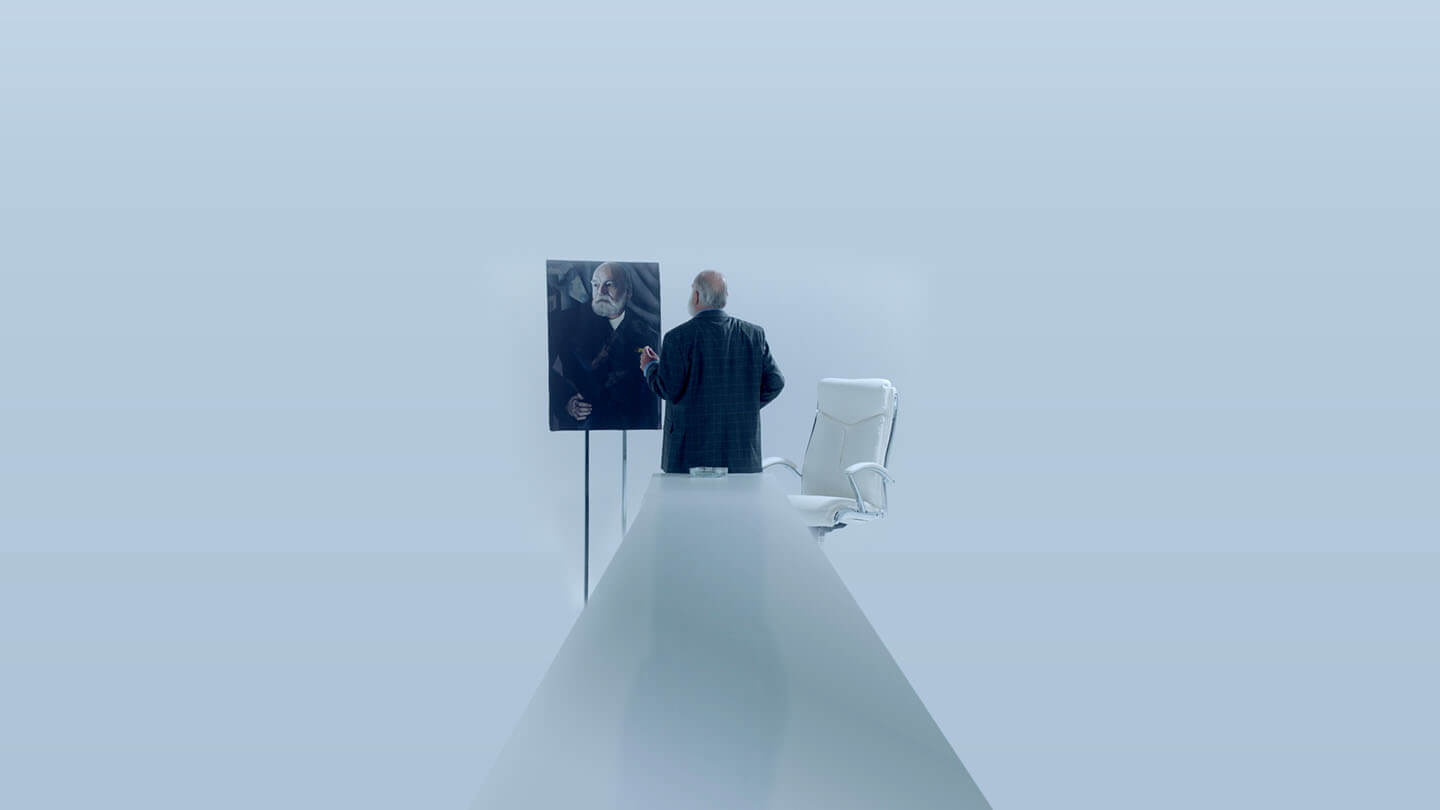 Jay brings Seth to life. He is an absolute delight to watch. There's an unmistakable charm to his performance that makes it both endearing and believable. Right from the start, Jay ensures to not reduce Seth to a caricature. Despite the harrowing (bordering on hilarity) situations he is constantly confronted with, Seth remains restrained—almost too restrained. But, that's the beauty of the writing and Jay's interpretation of it. The character arc is dual layered, one in relation to the other characters around him, Smith, in particular and two, in terms of its own internal journey.
Special care has been taken to stick to the colour palette that touches upon hues of yellow and green, a fitting choice, considering how the environment truly borders on compulsive oppression to lifeless existence that almost borders on sickness. The effects of the same compounding as the film progresses to the climax wherein Seth gets to meet the revered CEO (Richard Riehle) for the coveted interview.
The writing is truly ingenious. The dialogues are peppered with puns and interesting wordplays and when well delivered, it takes the film's comic element several notches higher. Smith, for his part, does his best by being a sounding board to Seth's journey. One must note Masha Lyass's production design or Shania Gez's art direction that brings StatsOrgaPro to life. It turns the space into a living, breathing monster that is eager to consume anyone that chooses to be a part of it. Add to that Paul Ameller's composition that truly brings Intern to a hypnotic frenzy, the film is a must-watch!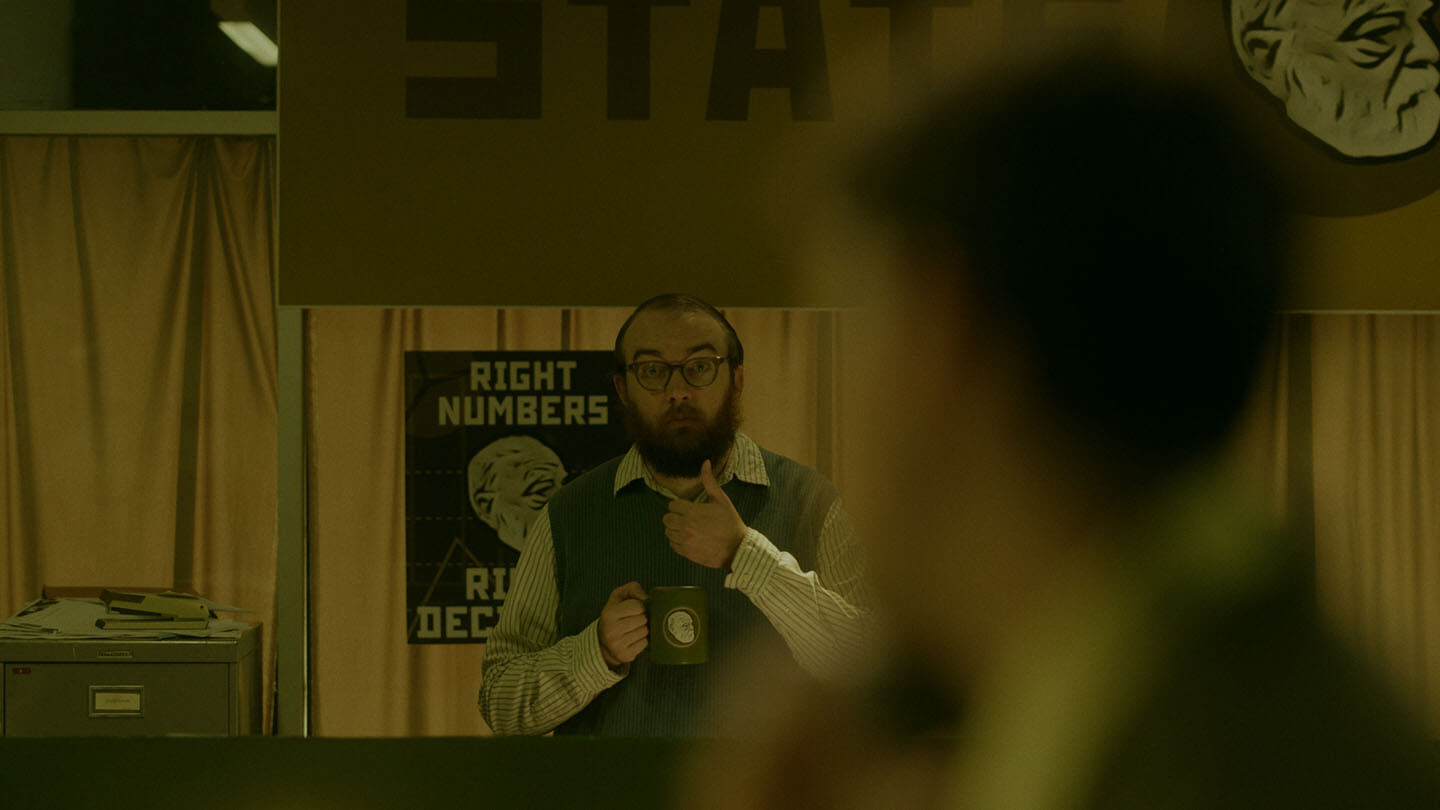 The editing is crisp (Emmalie El Fadli) consciously choosing to lengthen the pace at timely intervals, giving the slow, robotic passing of time a tangible vibe. And, Aakash Raj's cinematography makes the film a riveting experience to watch.
Will Seth land a permanent job? Will he survive the interview? Those are questions for the viewers. But, perhaps beyond that, it's imperative to understand the layered subtexts of capitalism, corporatisation and consumerism that the film subtly explores. It's intellectual, political and opinionated, but even better—it leaves the questions and answers for its audience to decide.
Intern is a delightful comedy that provokes conversations and eggs for debates. It is complex, layered and frankly, a category by itself.
Highly recommended!
Watch Intern Short Film Trailer
Intern: A Dark Comedy That Offers An Amusing Take On The Corporate Management
Direction

Cinematography

Screenplay

Editing

Music