Bex Bradshaw's A Bad Romance is a quirky, dark romantic comedy that finds a fun narrative to locate within the date night gone wrong trope. The film opens with a series of shots of a vintage car in an abandoned parking lot, the driver going through cycles of emotion within a matter of minutes. From the trunk, the cries of a man.
The narrative follows a reverse chronological order for its first few minutes, circling back to the scene in the car by its end. The driver is the protagonist, Maggie (Katie Hall), a ditzy, hopeless romantic, subsequently shown getting ready for the date that ends with a man in the trunk of a car (hopefully, but not with any certainty, her own). She chants self-affirmations into the mirror as she puts her makeup on, excited for her date with a fellow classical Hollywood fan.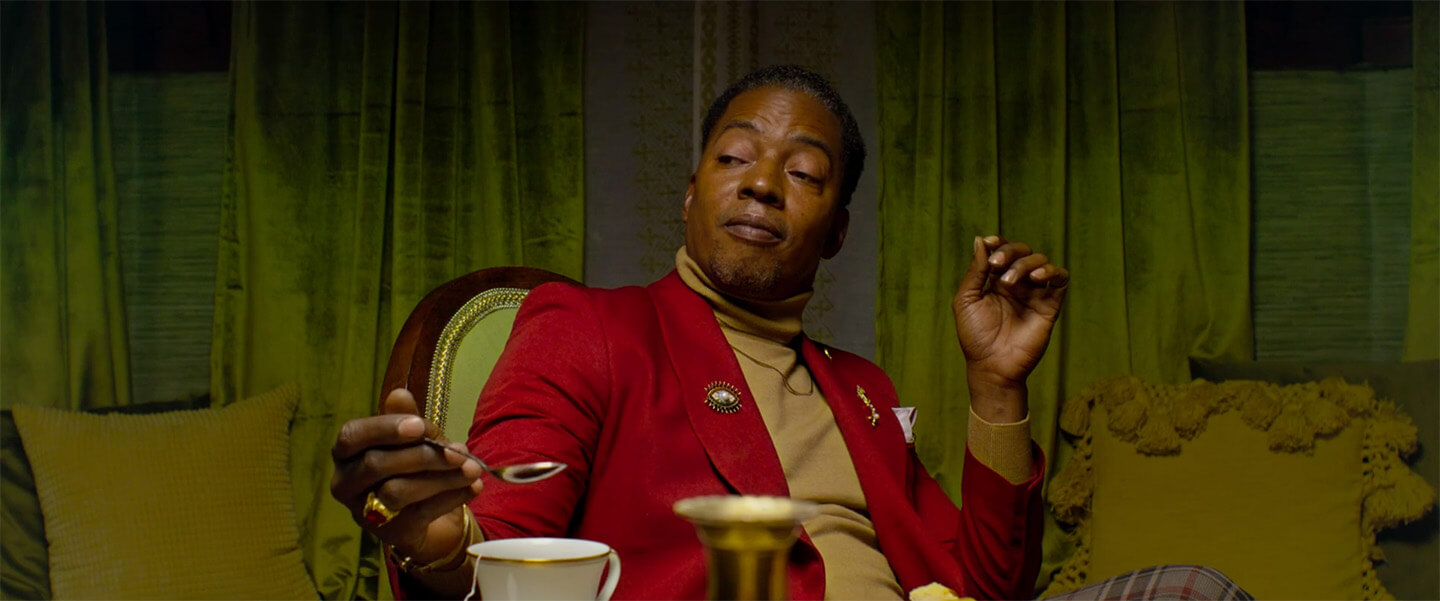 We are introduced to Melvin (Beau Marie) as she walks him home at the end of their date. Melvin strangely has no opinions of his own to share, and simply agrees with whatever Maggie says. As they step into his house, they are greeted by two unannounced (L.A. Williams, James Anthony Chiong), and already present, visitors.
Kei, the (gang) leader of an (illegal) organization is paying Melvin a visit since the latter has gone to the trouble of reaching into the cookie jar. An economical cut brings the audience right to the dining table, Kei at its head, and Melvin and Maggie to either side of him, hands tied.
Williams as Kei is delightful to watch as he carries his bright red suit with pizzazz, dramatically threatening Melvin and being a darling to Maggie in the same breath. He soon briefs Maggie on Melvin's many skills. He is a 'cleaner' on specific days, and a freeloader every day. Not to mention the stealing. The punchy score effectively highlights the humorous dialogue exchange between the trio that is hard not to be amused by.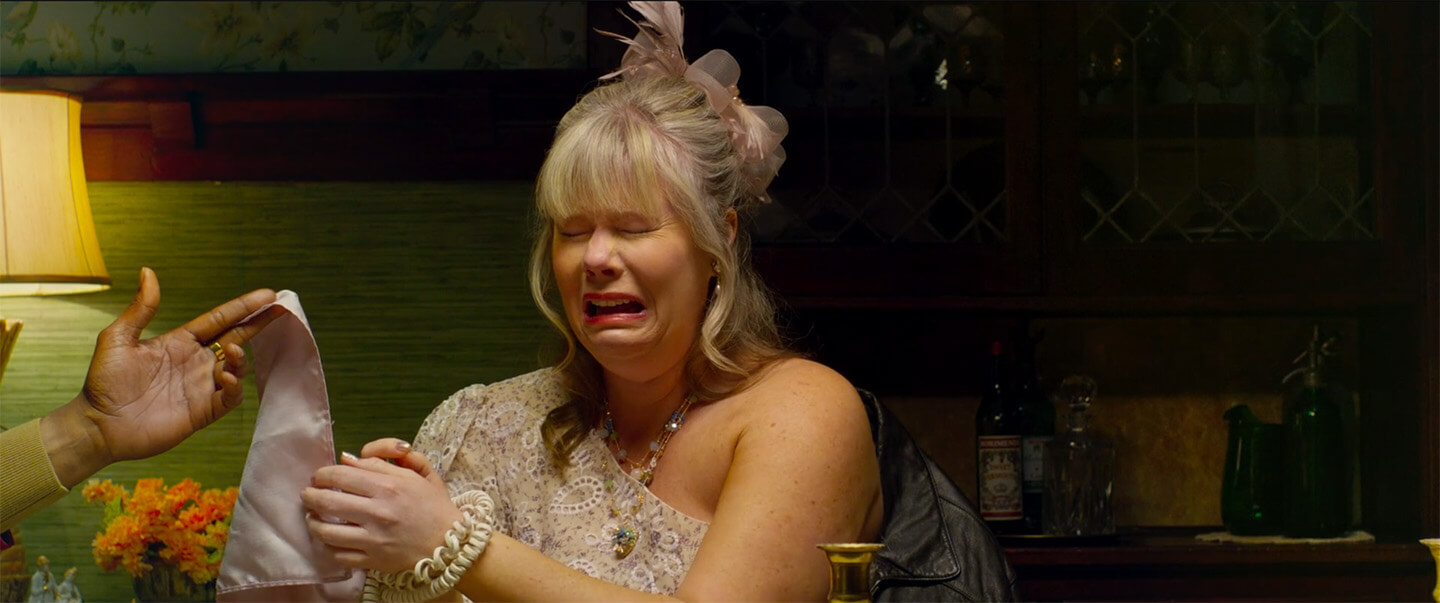 Maggie's concerns are slightly different from Kei's. Romantic hopes dashed, she lays onto Melvin. Kei's intervention is almost sweet. A beautiful use of costume design and staging lays out the drama visually. Kei is all crime drama in his strong colours and vintage suit, leading the tension. Melvin is a powerless everyman (of the criminal sort) in his bland shirt. Maggie looks ready to walk into a wedding (if not her own). If she is reminiscent of Jennifer Coolidge's Tanya McQuoid, it is only for the best reasons. The three do not mix, and therefore they clash, and disastrously.
A Bad Romance uses online dating as not so much a warning call as a zany plot device that propels the story at key points. The film returns to the car, with Maggie looking into the mirror, wiping her makeup off and reiterating her self-affirmations. This time for an entirely different reason.
Watch A Bad Romance Short Film Trailer
A Bad Romance: A Well-Done Recipe for a Bad Date and A Fork to Stick in it
Direction

Cinematography

Screenplay

Editing

Music