Melanie Thompson's The Package is the un-parodying and un-porning of a familiar porn trope: the solitary woman and the delivery guy. The result is strange, not only because it divorces itself from the porn arc, but also because it is ever so slightly left of reality, feeling almost like a healing dream.
Thompson plays Ava, a depressed woman living alone in L.A. A quick montage shows her current daily routine in her messy studio apartment; it involves a lot of isolation and alcohol. As long as there is no one to witness the mess, Ava can pretend to be unbothered by it. But what happens when an unexpected parcel brings with it an unexpected pair of eyes which turn her apartment suffocatingly small and bluntly seen? Discomfort.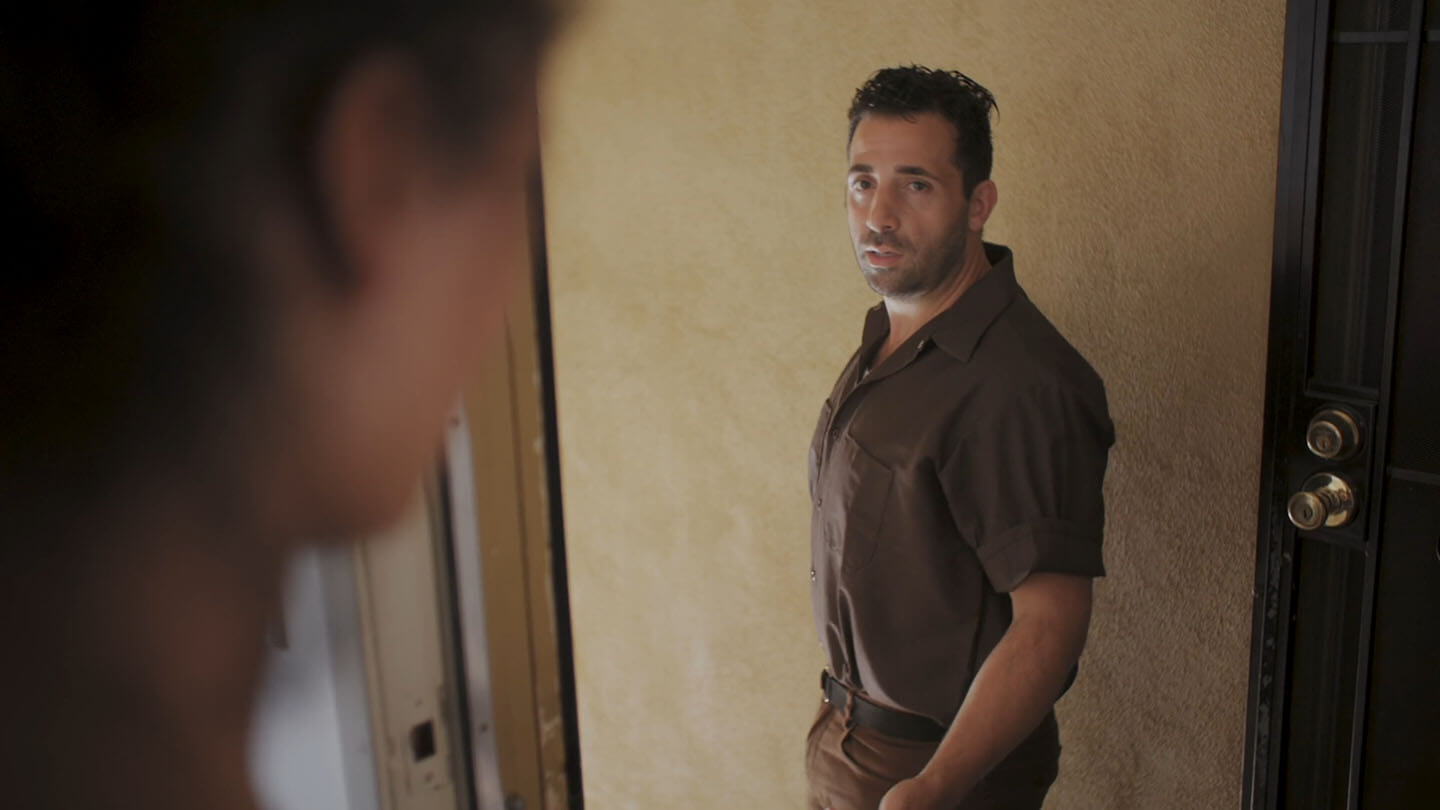 Jeremy (Johnny Cannizzaro) is the delivery man, and also an old, forgotten classmate from fourth grade. He is an uncomfortable reminder for Ava, a reminder that seems to encompass Ava's life since childhood. A classmate she laughed at, a man she derides now for his apparent failure, and a man she wants gone because he sees and reflects her apparent failure.
The film walks a strange line, avoiding but nonetheless playing with varying possibilities: porn, assault, romance, repentance. Each (and more) feels like a possibility at every turn of the narrative, thus attesting to its potency. The turns are driven by Ava's reaction to Jeremy, especially his willingness to be earnest. His presence, in all its unfettered kindness, seems to take up all the room inside her cluttered apartment. At any moment, it seems, a careless movement could topple something over and reveal mould and rot beneath. Ava reacts with varying degrees of indifference, cruelty, amicability, and vulnerability.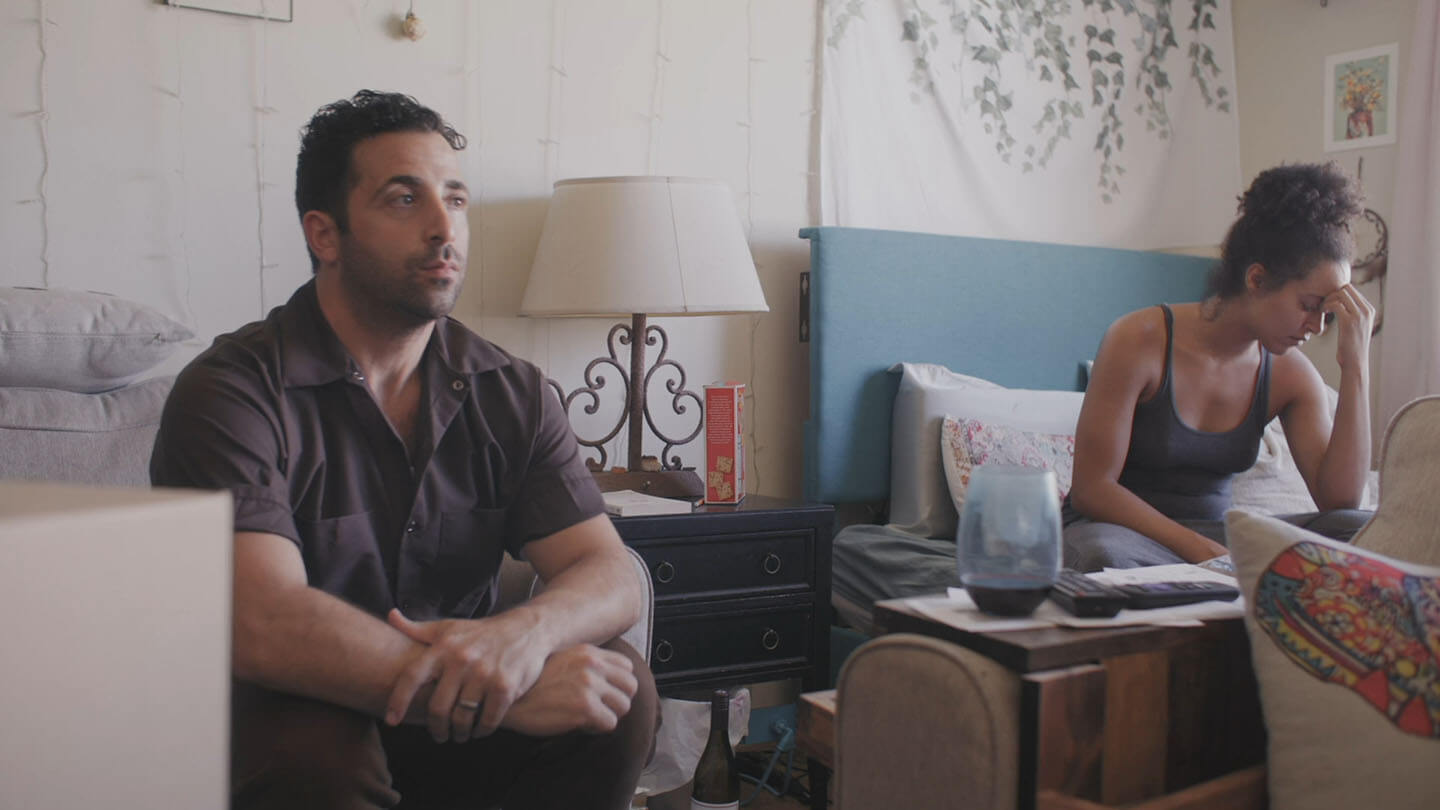 The intensity and its abrupt shifts is what lends The Package its dreamlike quality—dreamlike in that it is ephemeral, unpredictable, soothing, and heartbreakingly honest about what its characters desire: connection and reassurance. The return to an everyday reality then is jarring, finding the protagonist drained but also renewed. As dreams can be.
The Package achieves all that it aims for, especially because it does not labour a falsely happy ending. The viewing experience is a transformative one, and a stubbornly unforgettable one at that. 
Watch The Package Short Film Trailer
The Package: Opening An Unasked for Box
Direction

Cinematography

Screenplay

Editing