The credit for Engaged To Be Engaged goes through and through to its screenplay, written by Krystle Ferdinand, that balances the four characters right from the start. Ingeniously placed in its writing are the hints on the rising definitions of gender equality, feminism and more. The story, while focused on an interracial couple's dating, touches upon contemporary issues of the digital world.
When the realities, hopes and illusions collide, even a star-crossed couple can lose their way. And in Joseph Covello's Engaged To be Engaged, we not only have a couple, but their best friends too, to add to this lost but merry journey. This not only leaves enough room for each character to flourish, but also effectively offers each actor enough material to work with. While Lindsey (also played by Ferdinand) and Seth (Carson Gale) are the lovebirds whose imminent proposal forms the base of the storyline, without their sidekicks, this engagement would not have been half the fun it becomes.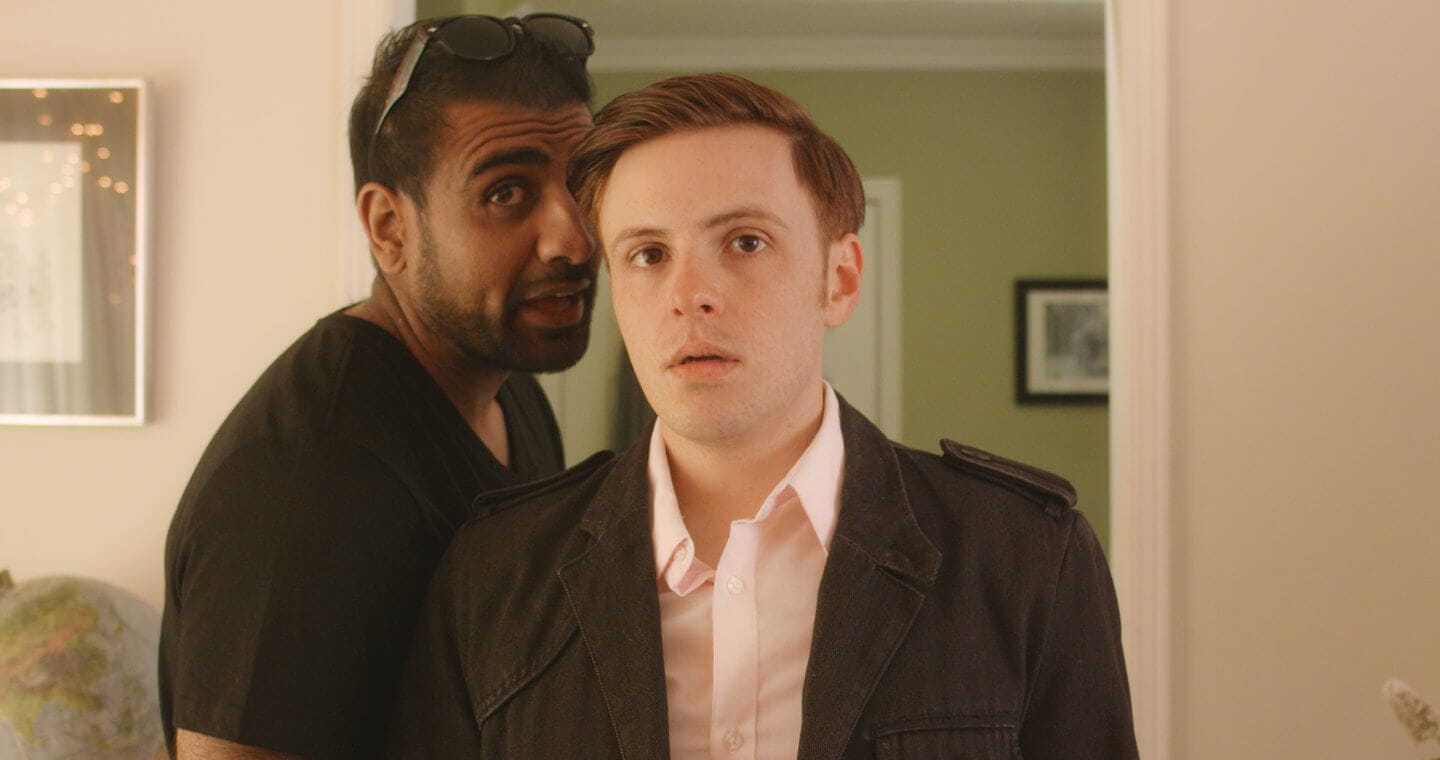 Will they,won't they has remained standard fare in romances, reel or real. Now, however, with a motley of social media platforms, a new question has arisen: how will they?, implying on the need for style in proclaiming one's love—all for glory on social media. But Covello does not stay stuck on this aspect alone. Quite tenderly touching upon the couple's sweet moments, he manages to present a genuine modern-day love story, even if it is heavily embedded with the internet jargon and character tropes.
Each of the lovers has a friend with an agenda of their own. While Jason (Amish Patel), Seth's best friend, gets the sarcasm and cynicism to work with, Sarah (Alice Moran) gets to be Lindsey's friend who is on an override of her own. Notwithstanding their friends' unwitting contribution to adding to the frenzy, the lovers are themselves having their own private meltdown. Of the hundred ways imagined, what now Seth (Carson Gale) and Lindsey have overlooked are the hundred-plus ways their plans could/would backfire. And, that determines the timeline of this short.
For those who have undertaken the arduous task of planning the most perfect proposals and subsequent events, this film would seem like a mirror. For the rest, it would serve as a good reminder of what it takes to build up the moment before the I do. Besides James Tebbitt's peppy composition that stays true to its course, adding the chimes to Seth and Lindsey's love notes, we have editors James Tracey and Covello work furiously to maintain a steady pace in this 12-minute short, a feat that is commendable considering how there was ample room for continuity errors.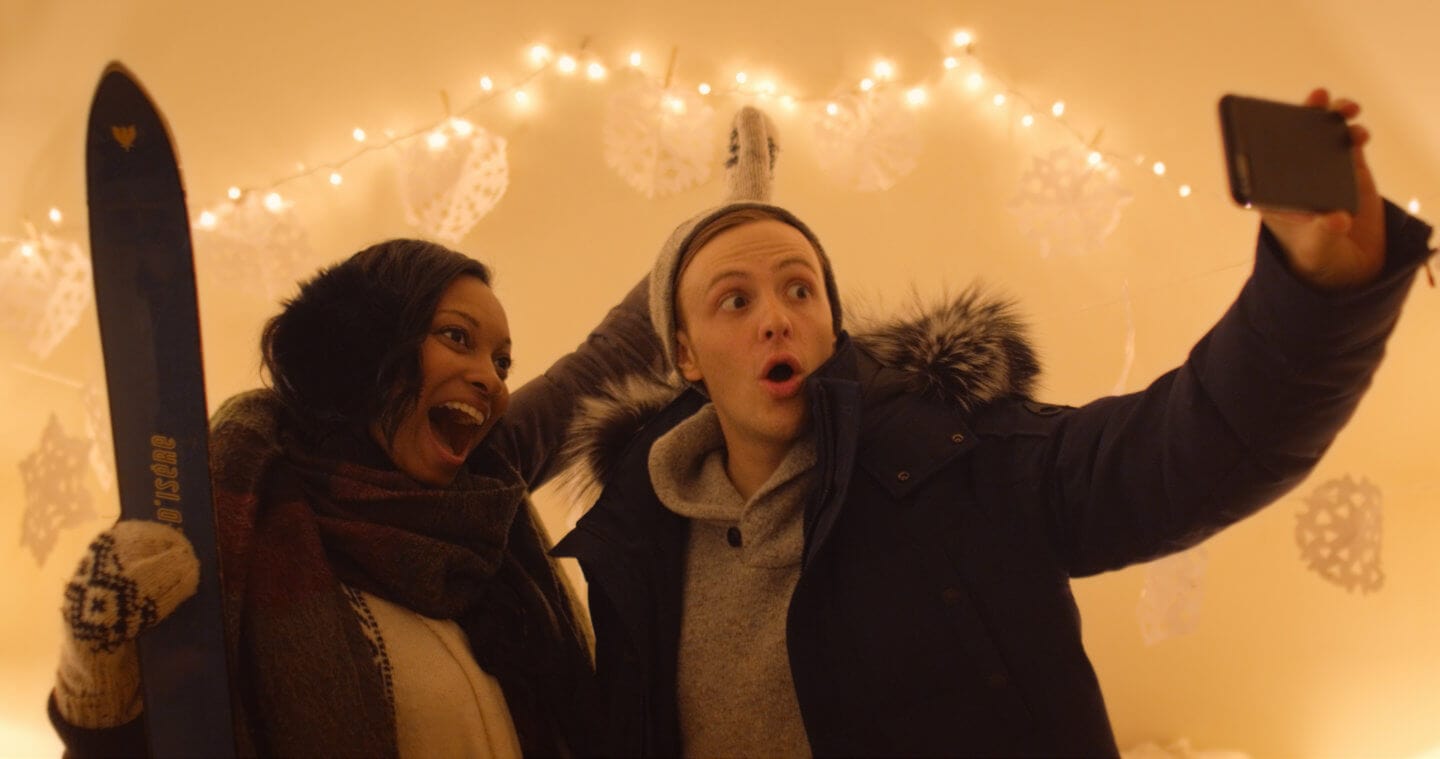 As DoP Nyssa Glück's camera follows the friends and lovers, it is interesting how the shots effortlessly shift from indoors to outdoors, a setting that works in tandem to each of Seth and Lindsey's own envisioning of their moment. Patel and Moran are brilliant as the best friends. Patel, for one, gets incredible one-liners while Moran lets her expressions do the talking. Both playing part devil and part ally to their friends, they simply add vitality to the writing, which would otherwise have bordered on two confused souls who simply cannot make up their minds.
Engaged To Be Engaged has enough moments worth the chuckle and laugh. But mostly sticking with witty liners and relying heavily on sarcasm, this short is what breezy afternoons are meant for—a good laugh and genuine smiles.
Engaged To Be Engaged: Delightful Rom-Com, Very Well Written
Click To Tweet
Watch Engaged To Be Engaged Short Film Trailer
Engaged To Be Engaged: Delightful Rom-Com, Very Well Written
Direction

Cinematography

Screenplay

Editing

Music