Too often have movies been made on arson and terror plots. Their devastations and the subsequent mayhem they cause have been well documented too. But what about the survivors? Barring a select few that pursue them to ''decode'' the violent events, there are very few in this subgenre that explore this much-overlooked segment. Director Julianne Donelle's Split Second is a nuanced and layered narrative of such an event, but executed so delicately, that one begins to understand the gravity of similar tragedies from a new lens.
It's a bright and sunny day at downtown Los Angeles as First Grade teacher Emily, walks purposefully into La Cafe for a morning sip. Unbeknownst to her, a man has taken note of her presence. A furtive glance, a sincere greeting, and then a whisper. Donelle uses all of these gestures to establish her characters. There is such reassuring ambiguity about the characters that they feel real. Unlike scripts that use dialogues to push their storyline forward, writer Tiziana Giammarino uses silence. This is a skilled move, not only allowing the actors to have the space to conjure their characters, but also letting the audience absorb the visuals without any distraction. And it's interesting to note that both Donelle and cinematographer Pierce Cook don't dramatise the events or setting with complicated sequences, angles or colours. It's kept neat and simple. And hence, all the more impactful.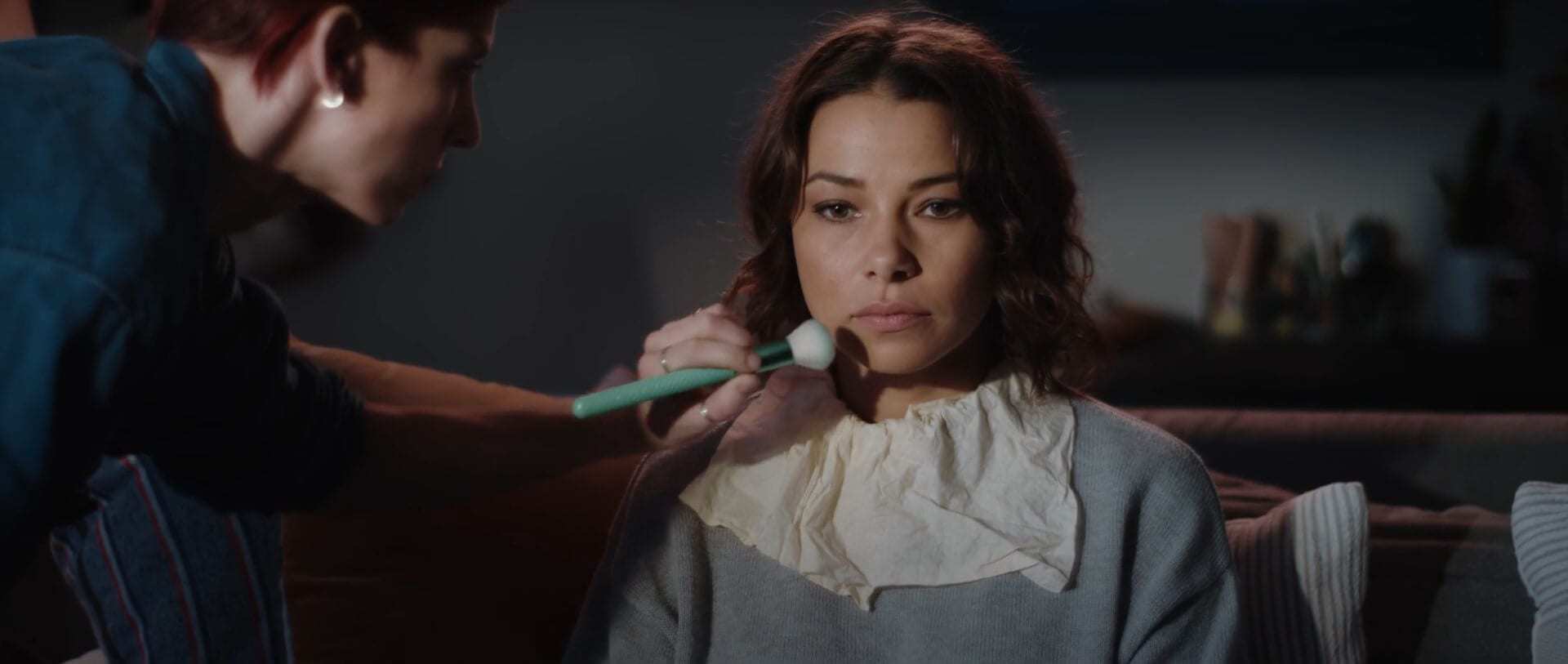 We subconsciously take note of the patrons at the cafe on that fateful day when Michael Teh, who plays the suicide bomber, detonates the device just after pushing Emily (Jessica Parker Kennedy) to safety. Why save her? What prompted a determined terrorist to single out Emily from among his other victims? The story is a slow, measured undoing of that split-second decision.
Survivor's guilt is understandable, but to make it relatable one requires skill and talent. Kennedy adds a measured composure to her performance. Emily is numb, withdrawn and almost distant, but Kennedy breathes believability into her. It's to the credit of Kennedy and Nikhil Shukla, who plays Mark, her partner in the film, that we understand the guilt, pain and trauma of being the survivor. Donelle cleverly uses the reporter interviewing Emily, and Mark, as soundboards to Emily's thoughts and unspoken words. Instead of being self-absorbing or self-pitying, Emily becomes a struggling survivor, constantly fighting the guilt, reasoning with herself. As she furiously begins researching the bombing through newspaper reports, Mark's concern, support and reassurance is expressed through Shukla's worried glances. His liquid eyes stay on her as does the audience's and we want to save her from herself.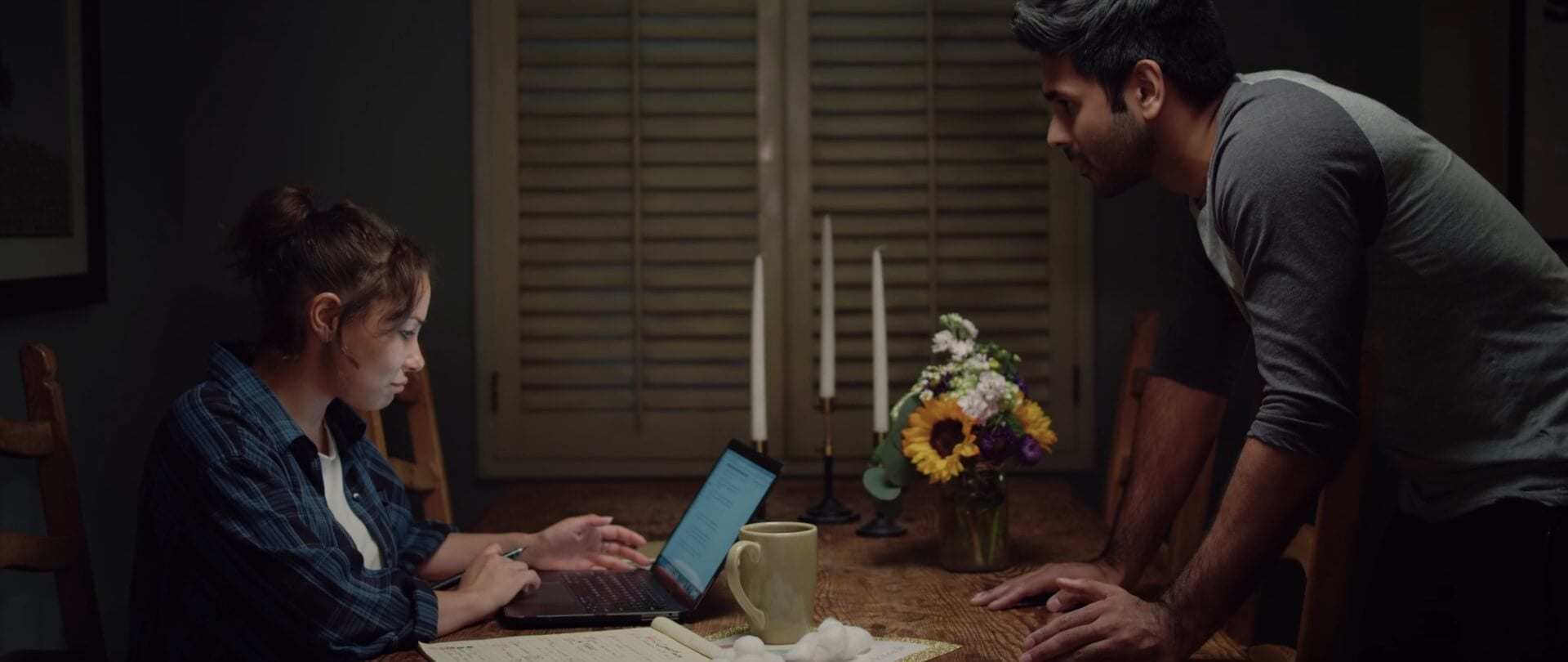 David Bertok's music is another crucial element to Split Second's success. It carries such cafard with it that it weighs one down like the trauma must for Emily. As if each of these characters mentioned so far weren't given enough screentime to assert their relevance, we are introduced to Alice (Leslie Murphy) and the story takes on a new meaning. Murphy is spectacular, her mobile face holds all the answers, giving the film and Emily its deserving closure.
The delicate handling of the subject is where Split Second's success lies. The characters are all grey as they are in real lives. Messy, unreasonable and frustrating, and yet offering humanity in the midst of the chaos; as stark and bare as it can be.
Split Second is deliberate and restrained. There are no outbursts, no shouting, it's almost as if everything is internalised in this 13:01 minutes short. If catharsis is what you seek, this one might offer you some. 
#ShortFilmReview: Split Second: She found it hard that he let her live.
Click To Tweet
Watch Split Second Short Film Trailer
Split Second: A Sensitive Portrayal of Survivors' Guilt
Direction

Cinematography

Screenplay

Editing

Music