Netflix and UNESCO are set to release a collection of six short films titled "African Folktales, Reimagined" on March 29, 2023. The films feature tales from across the African continent that have been adapted and retold by a new generation of six storytellers. The project was launched as part of a partnership between Netflix and UNESCO to support the next generation of storytellers. The filmmakers were given a $90,000 budget and were provided with creative guidance from established mentors to bring their stories to life.
Out of the over 2,000 applications received from 13 countries in sub-Saharan Africa, six emerging storytellers from Nigeria, South Africa, Mauritania, Kenya, Uganda, and Tanzania were selected. The short films will all make their debut on Netflix globally, and the collection showcases a variety of African talent. The stories cover genres such as science fiction, fantasy, drama, and thriller and are presented in various languages, including Hausa, KiSwahili, Runyankole, and isiXhosa.
Each of the six storytellers was partnered with a local production company under the guidance of Netflix-appointed supervising producer Steven Markovich from Big World Cinema and industry mentors that include Bongiwe Selane, Jenna Bass, Pape Boye, Femi Odugbemi, Leila Afua Djansi, and Tosh Gitonga. They provided guidance and nurtured the filmmakers on their journey to bring their stories to life.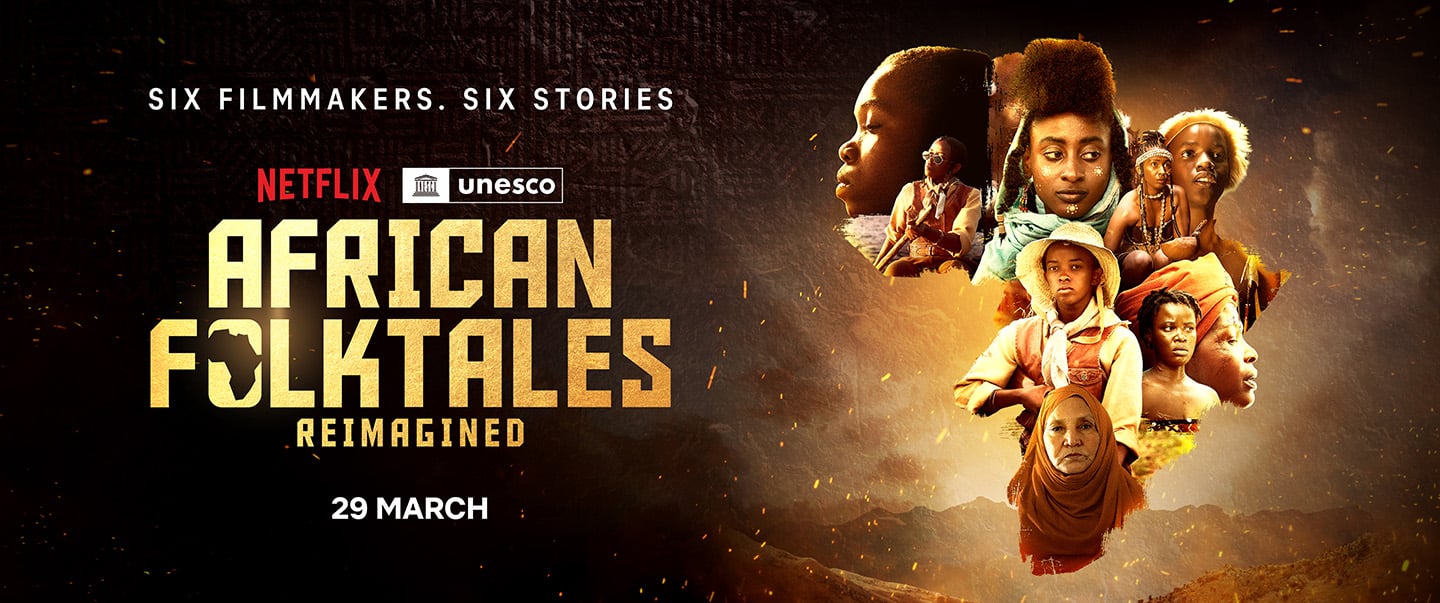 "African Folktales, Reimagined" celebrates and showcases the diverse range of African storytelling and represents a shared commitment to the audiovisual industries of Africa. According to UNESCO Assistant Director-General for Culture Ernesto Ottone R., African creativity is a force for sustainable development, with the potential to generate $20 billion in revenues annually.
Tendeka Matatu, Netflix's Director of Film in Africa, expressed excitement about finally bringing this anthology of short films to Netflix members around the world. The initiative is a testament to ongoing efforts to strengthen the pipeline of African storytelling and include voices from underrepresented communities. The six emerging African filmmakers have been given an opportunity to showcase their reimagined folktales to the world, in their own languages, so that more people can see their lives reflected on screen.
Title, Key Cast, and Crew of 6 Short Films that will be released as part of African Folktales, Reimagined:
| Title | Director | Producer | Genre | Language | Cast | Production Company |
| --- | --- | --- | --- | --- | --- | --- |
| Halima's Choice | Korede Azeez | Kenneth Gyang | Sci-fi, Fantasy | Hausa | Habiba Ummi Mohammed, Adam Garba | Cinema Kpatakpata |
| Anyango and the Ogre | Voline Ogutu | Sarah Hassan | Fantasy, Drama | KiSwahili and English | Trevor Jones Kamau, Sarah Hassan | Alfajiri Productions |
| Katera of the Punishment Island | Loukman Ali | Loukman Ali | Thriller | Runyankole and English | Karababiito Tracy, Michael Wawuyo JR | Loukout Films |
| Katope | Walt Mzengi Corey | Petrus Van Staden, Rebecca Mzengi Corey | Fantasy, Drama | KiSwahili and ciGogo | Jene Mahenyela Mwalimu, Rahele Matete | Solela Art and Film |
| Enmity Djinn | Mohamed Echkouna | Mohamed Echkouna | Fantasy, Drama | Hassaniya Arabic and French | Zainabou Ahmed Mohamed, Mamadou Mokhtar N'diaye Gueye | – |
| MaMlambo | Gcobisa Yako | Pakiso Albertus | Drama | isiXhosa | Simphiwe Dana, Zikhona Bali | – |