Miguel Berzal de Miguel's Nomeolvides is a leisurely paced drama, de Miguel taking his time to unfold details about the characters' past while letting them evolve in the present.
Minimalist in its approach, Nomeolvides follows the lives of a mother and daughter, and two grandparents who yearn to see their granddaughter. Silvia (Silvia Espigado) moved away with her daughter, Maria (Elena Caricol), after the death of her husband to be closer to Maria's shoots; she is a child actor, while Silvia manages her affairs. But this is no overbearing mother/manager you will usually spot in cinema. Silvia is polite to a fault, as her daughter often points out. Yet, there is no mistaking the sense that she harbours some form of anger, whether it be as bitterness or hurt. Her parents write and try to call often, but she does not take their calls or write back. When they drop by themselves, details of Silvia's trauma and anger surface. True to its nature, the film contains no overt expressions of grief or anger. Pain, when it is expressed, is spoken in quiet, tense lines. The loudest characters are appropriately the grandparents (Lola Casamayor, Antonio Canal), a secondary cause of anger for Silvia. Throughout this, Silvia and Maria, while not exactly smiley and sunshiney, share a bond of understanding and affection.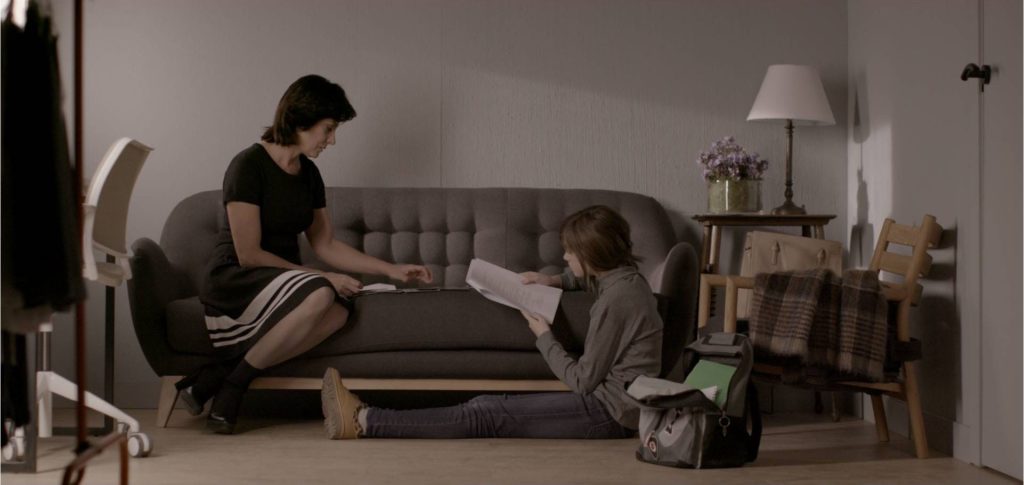 Nomeolvides opens with both striking cinematography and music (Javier Berzal de Miguel), instantly making an impact on the viewer. The first few minutes are strong on all accounts, especially its music. What is ironic is that the 'real' scenes come with lighting issues while shoots are lit expertly. Silvia's turmoil and restless, unvented emotions are portrayed with handheld shots, while her parents, who stubbornly refuse to understand her experiences are portrayed in steady takes. Nomeolvides fares exponentially better with exterior shots, making those the more memorable ones.
There are recurring motifs of violence throughout the film. A kicked door, a broken bicycle (long since fixed and abandoned, and only spoken of), Silvia's scars themselves, which are never taken note of or mentioned again other than when the makeup artist (Maria Esteve) does.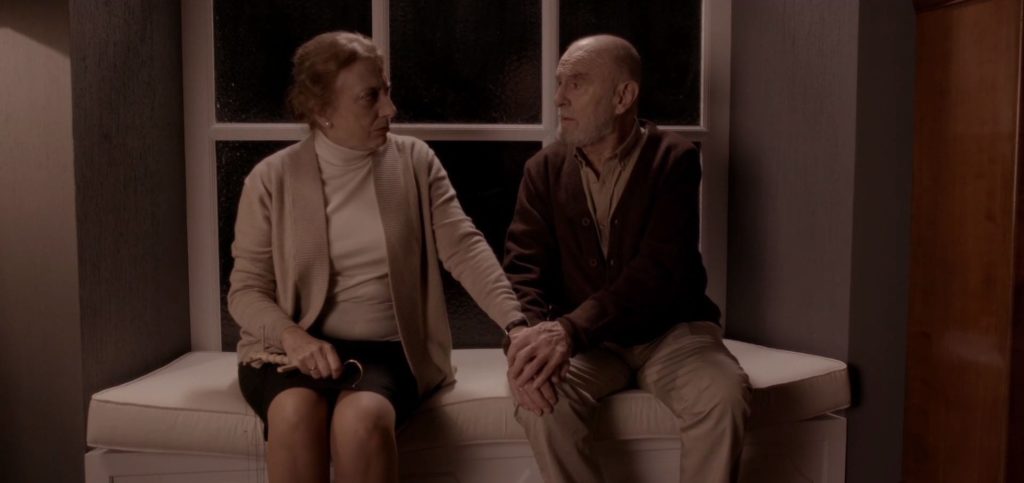 The series in which Maria acts has a close resemblance to her own family's so that in its resolution, Silvia and Maria find their own. Walking away from the camera, they mirror a shot from earlier in the film, only this time Silvia is freer and Maria understands better.
Watch Nomeolvides (Forget-me-nots) Short Film Trailer
'Nomeolvides': The Painstaking Task Of Cutting Off Ties That Are Cutting Into You
Direction

Cinematography

Screenplay

Editing

Music