Public Relations directed by Thomas H. Stewart and Elle Jae Stewart is a thriller running 22:02 minutes that disappoints with its weak narrative and clumsy plot, and although the performances are good, it is not enough to distract from the gaping holes where proper character development or reasonable credibility should have been.
Writer Elle Jae Stewart fails to clearly define her characters in terms of their needs and behaviour due to the situations that arise in the film. Chelsea is a celebrity publicist by day and easy to anger psychopath by night. While the film makes the publicist side of her make sense, it makes almost no attempt to reconcile this side of her character with the murderous tendencies. To send her off the edge in the film, Chelsea discovers that not only is her husband, Andrew, cheating on her, he also has a child to boot.

Andrew's (Marcus Henderson) life is a dreary affair. Not only is he in debt, hiding a second life, his baby is also grievously sick. Andrew looks completely out of place in their posh apartment and lifestyle, so haggard and worn out he looks, which leaves you wondering how Chelsea had not noticed her husband's worsening appearance, and if she had, why it never bothered her. If her violent and distrustful nature is to be believed authentic, such oversight does not seem likely.
Andrew's second partner, Corin (Chloe Paige Flowers) is written to be no more than a set prop; she has no bearing on the plot other than the fact of her very existence. The result is boring. Ellington Tynes's cinematography fails to light well, the most glaring example being when Andrew returns home, right before the climax.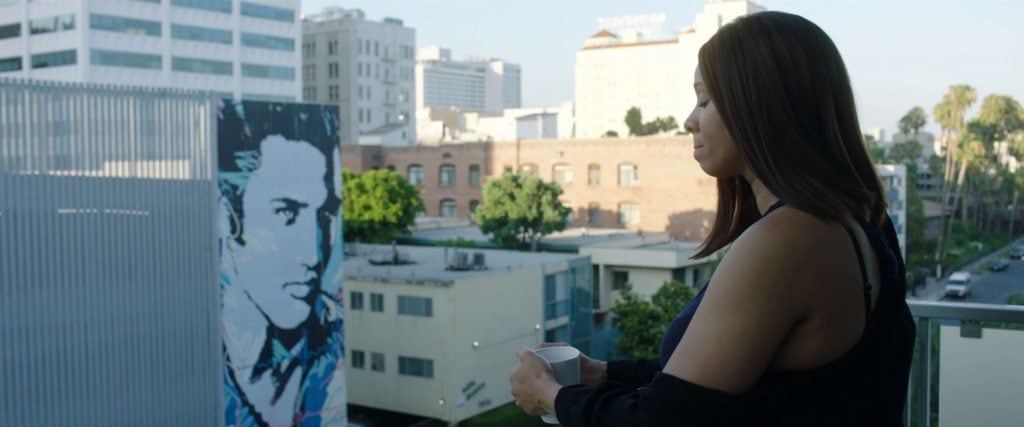 The first of the double twists is tired and screams lazy writing. The film finishes strong, but only in the last moment, using a piece that was planted and brought back just the right number of times so that its payoff is genuinely shocking and satisfying, even if the rest of the film is not. 
#ShortFilmReview: Public Relations: The PR answer to Dexter's forensics!
Click To Tweet
Public Relations: Unorthodox Anger Management And The Convenience Of Knowing How To Cover Up
Watch Public Relations Short Film Trailer
'Public Relations' is not yet available online for public 😕
Want to get notified when 'Public Relations' is available online to watch?
Get a one time email and SMS when 'Public Relations' is available online for the public. We will remove your data from our system once we sent out the notification. No Spam!